Southeast Asia is worth the hype. It's one of the most spectacular, bizarre, and beautiful places I've ever been. As comfortable as this laid back atmosphere is, lax laws means fewer safety standards than here in the Western world. Traveling to Southeast Asia will be one of the highlights of your life — it just requires a bit of heightened personal responsibility.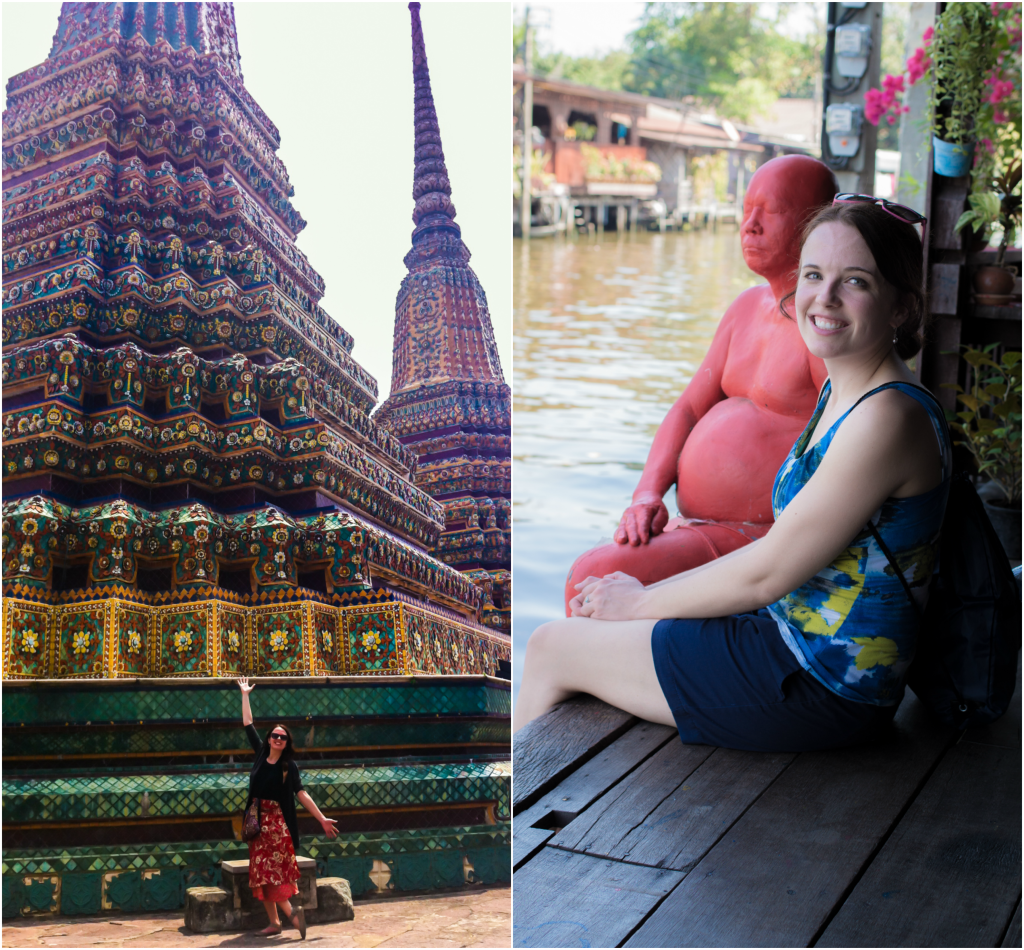 This is the land where they'll sell you cheap beer for hours on end and think nothing of sending you into a kayak in deep, murky waters at nightfall without a life preserver. No one means to cause you any harm– safety just isn't high on the list of priorities.
Not all will tell you there are mosquitos carrying malaria or dengue in a particular area– they'll just laugh and say "there are no mosquitos." It's a cultural thing to have a bright outlook on everything rather than take precautions.
If you or someone you love is about to jettison off to this corner of the world, particularly if it's their first overseas adventure, here are some backpacking safety tips for Southeast Asia.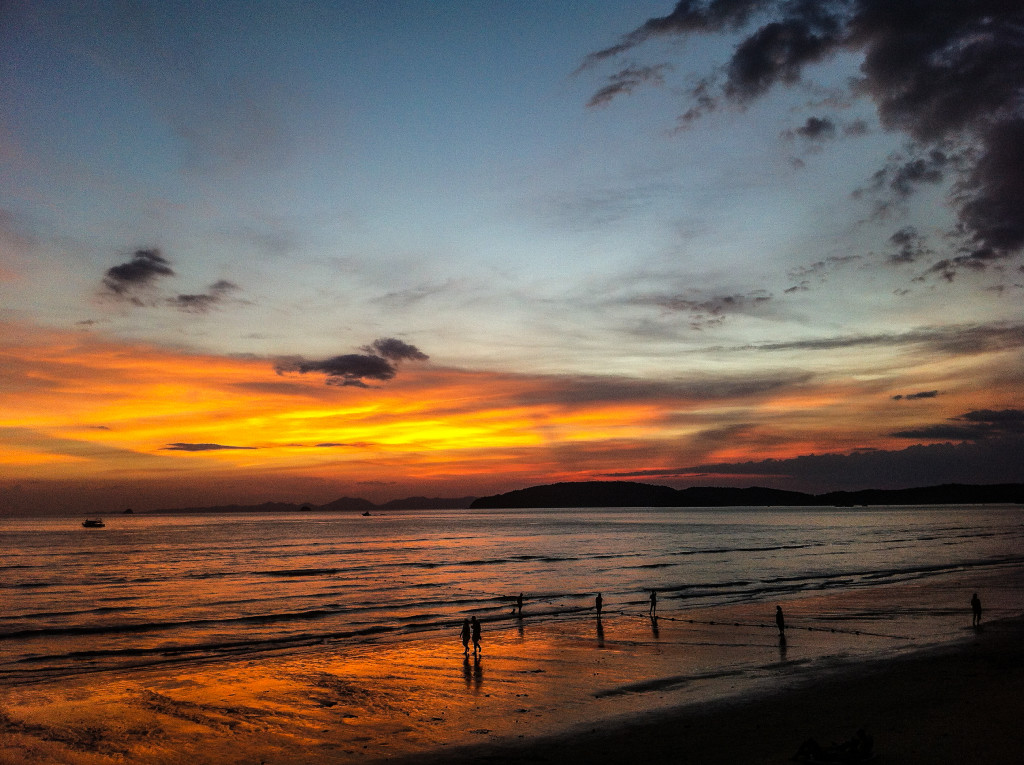 Watch out for scams.
This is true of every major city everywhere in the world. 99.1% of the people in Southeast Asia, particularly Thailand, are fantastic people and will drop everything to help you. But there are still the occasional scams on unwitting tourists — particularly in the tourist areas of cities. Different regions will have different scams, so read up before you arrive.
A few of the common ones in Bangkok: Taxi drivers not turning on the meter; telling you an attraction like the Grand Temple is "closed" and taking you somewhere else for a "private tour" with their friend where you'll have to spend an exorbitant amount. Hanoi has its own set of scams, including one where "shoe cleaners" will throw gum on your shoe and try to clean it off for you in exchange for a fee. (Just keep going.)
Bonus Tip: In Bangkok, take the MRT from the airport (BKK) instead of a taxi — the rush hour gridlock is fierce.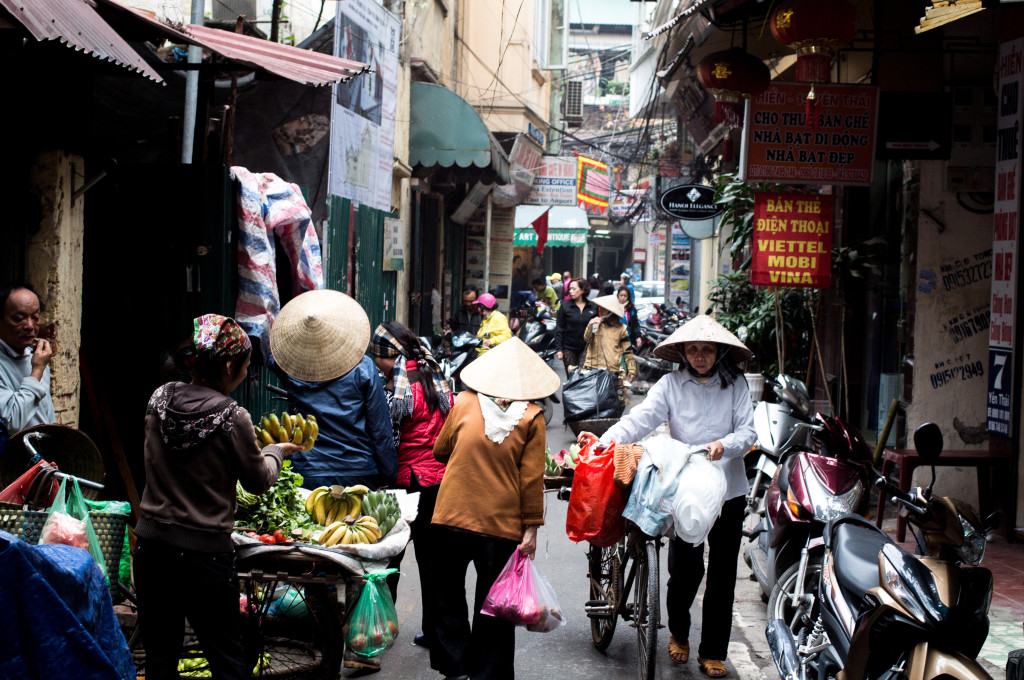 Ask: Where is the Closest Decent Hospital?
It is 2017, but that doesn't mean a world-class hospital exists in every heavily tourist locale. Thailand has some of the best health care in southeast Asia, whereas hospitals in Laos and Vietnam are dicey.
Within Thailand, Koh Tao is one of the hottest destinations for backpackers, but there isn't a full-fledged hospital there. There are clinics, yes; but for anything serious, you'll need to be transported to Koh Samui, which is an 1.5 hour journey by ferry.
I always take a kit with over the counter medicine with me to save myself the hassle of finding it abroad. (Are you really going to want to try to find Imodium AD in a foreign country if you can't separate yourself from the toilet?)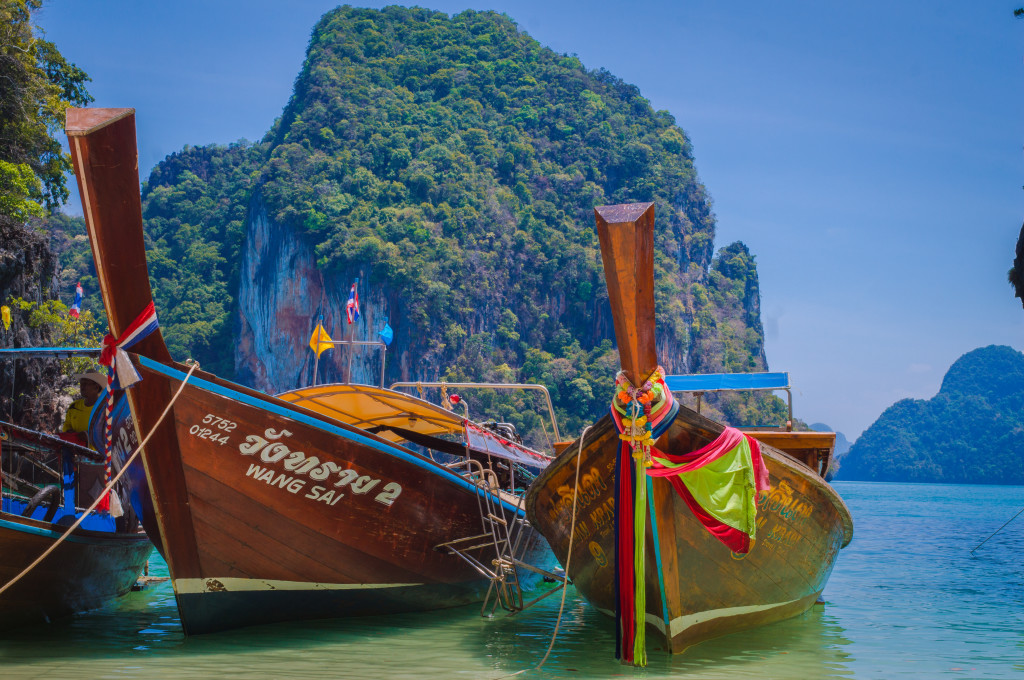 There are mosquitos, and some carry dengue.
Southeast Asia does fall in a "malaria zone", and it's a debate amongst travelers whether or not you should take anti-malarial medication (I chose not to as I wasn't visiting Northern Thailand, the mountains/jungle, or other high-risk areas), but it's important to note that dengue fever is also a concern, almost everywhere. There are no vaccines for dengue, and it'll spoil your holiday very quickly, especially if your travel time is limited. Just read these stories for a glimpse into how much misery you'd be in for should you get it.
Before you get freaked out–Not all mosquitos carry dengue, but it's easier to get in the habit of prevention early on your travels. In Thailand, there's been a recent spike of dengue cases. 
A few ways to lessen your chances of being bitten: Wear mosquito repellant, avoid being outdoors at dusk/dawn, stay in hostels with air conditioning, wear long pants and long-sleeved shirts, and use a mosquito net if there's no A/C, the windows are open, or if you're camping. (Most places will not provide you with a mosquito net, so bring your own.)
If you do drugs, be aware that Southeast Asia has some of the stiffest laws and harshest punishments on the planet.
Drugs are illegal in most places in the world, but the repercussions in Southeast Asia are a lot stiffer than back home. You're looking at massive fines and potential life-long jail sentences in Thailand, death (albeit rare) in Singapore or Indonesia if suspected of trafficking. (For a longer and more detailed list on other countries, read this list of marijuana laws in Southeast Asia.) If you choose to light up knowing these risks — and several thousands still do — be smart about where and how. Do not walk along Khao Son Road holding a joint, you will get caught.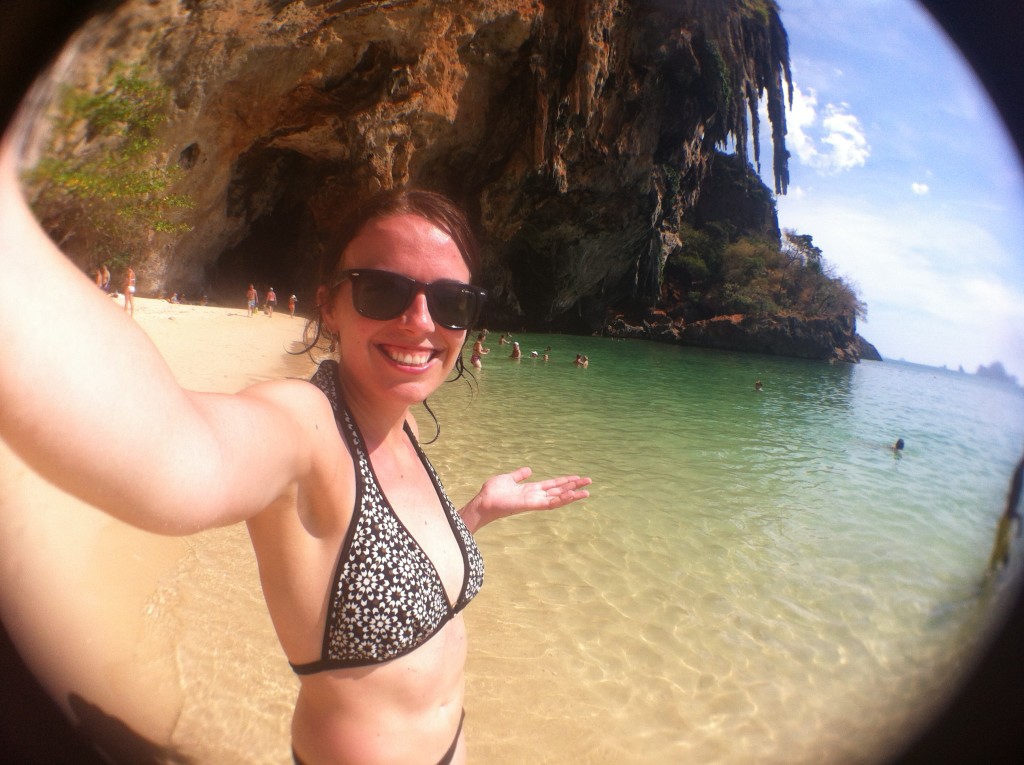 Just because a professional guide tells you something is safe doesn't mean it actually is safe, or a good idea.
This is a tougher one to grasp, as the main reason tours exist is to provide organized and safe adventures to tourists.
While in Vietnam, I opted for a Halong Bay party cruise, where one of the activities was cliff jumping: An adrenaline-pumping and fun activity as long as you know the waters are deep enough and free of debris and rocks.
It was NOT safe. Our boat sidled up next to a karst, and the guys were given rubber slippers that had less traction tha Crocs. In order to climb the "cliff", you had to scale the face of the rocky karst. It was misty, so the surface was very slippery. Worst of all, the cliff jumpers were expected to dodge the numerous jagged rocks protruding from the water, water that was impossible to tell how deep it was. To his credit, the guide did jump first.
Only one guy from our boat went through with it, narrowly jumping between two rocks sticking up from the water. He missed the rocks, thank GOD, but dislocated his shoulder. Fortunately, there was a doctor on our cruise and everything was fine, but it could've been way, way worse. (We had to take two boats and a bus to the middle of the lake to get where we were — I shudder to think how far away the closest hospital was.)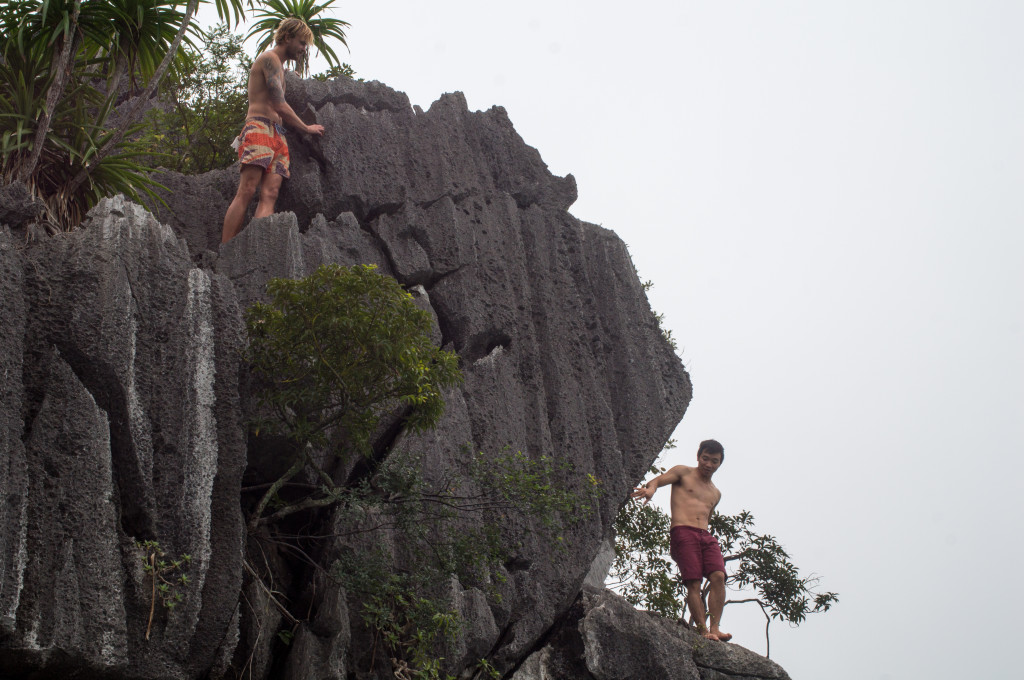 Never swim alone — and be extra vigilant when participating in water sports.
One of the stupidest things I've ever done on a trip was go surfing by myself on an empty beach. I got swept out in a rip current — and panicked at first — I wasn't a strong swimmer, let alone with a surf board in tow. After scrambling and having my life flash before my eyes, I realized the current was pushing me towards a neighboring beach, and I calmly drifted to shore. I was really, insanely lucky. Now, I have a rule: Never, EVER go swimming alone.
While that didn't happen in Southeast Asia or anytime recently, that experience rattled me and made me realize that while solo travel is liberating because all the decisions are my own, I needed to weigh those decisions with another layer of caution. I wasn't as strong a swimmer as my pride wanted to believe.
If you're going to be in deep water for an extended length of time, wear a life preserver, especially for any type of water sport. Your life is worth far more than your pride.
Are the waters calm? Does there appear to be a current? How deep is the water? How much longer will the sun be out?
For example, parts of La Han Bay (next to Halong Bay) open up into the South China Sea, meaning there are strong currents that can carry you out to sea.
Read: Windsurfing in Mui Ne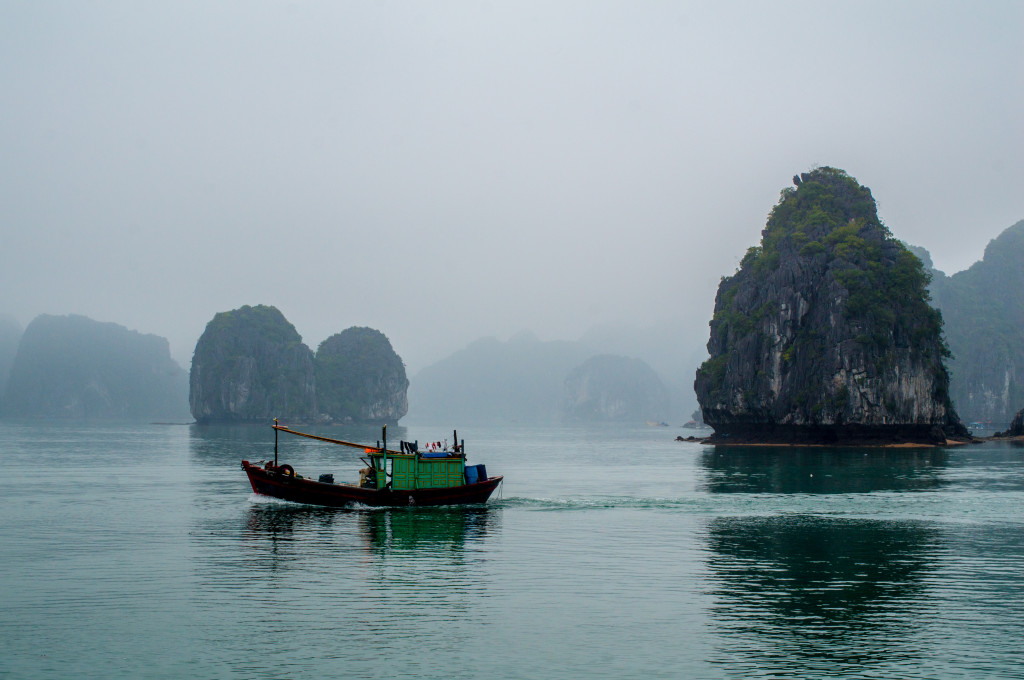 If you're going to learn to drive a motorbike, do so in quieter areas first.
This was the biggest injury amongst travelers that I met while in Southeast Asia: Motorbike wrecks. Over a round of beers with a new group of friends, regardless of the country I was in, someone at the table would have massive road rash from a motorbike mishap.
Riding a motorbike is a great way to explore a new country. It's cheap, and only requires a driver's license from your home country. It's also one of the ways backpackers manage to seriously injure themselves:
"The leading cause of non-natural deaths in US travellers abroad was road crashes, which exceeds intentional injury as the leading cause of non-natural deaths in almost every country where US citizens travel. Southeast Asia had the highest unintentional injury death rates for US citizens abroad due to the high rates of deaths from motorcycle crashes."

Source: Johns Hopkins University and the Injury Prevention Journal
Some travelers swear by renting a motorbike in Southeast Asia; others choose not to. If you do, make sure you wear a helmet and wear pants (this will help avoid road rash should something happen).
Personally, I avoid the motorbike debacle altogether by renting a bicycle instead. It's slower, but you still get the same immersive perspective as you would on a motorbike. And it's a good workout!
Read more: Exploring Pai by Motorbike; Why I am NOT Renting a Scooter in SE Asia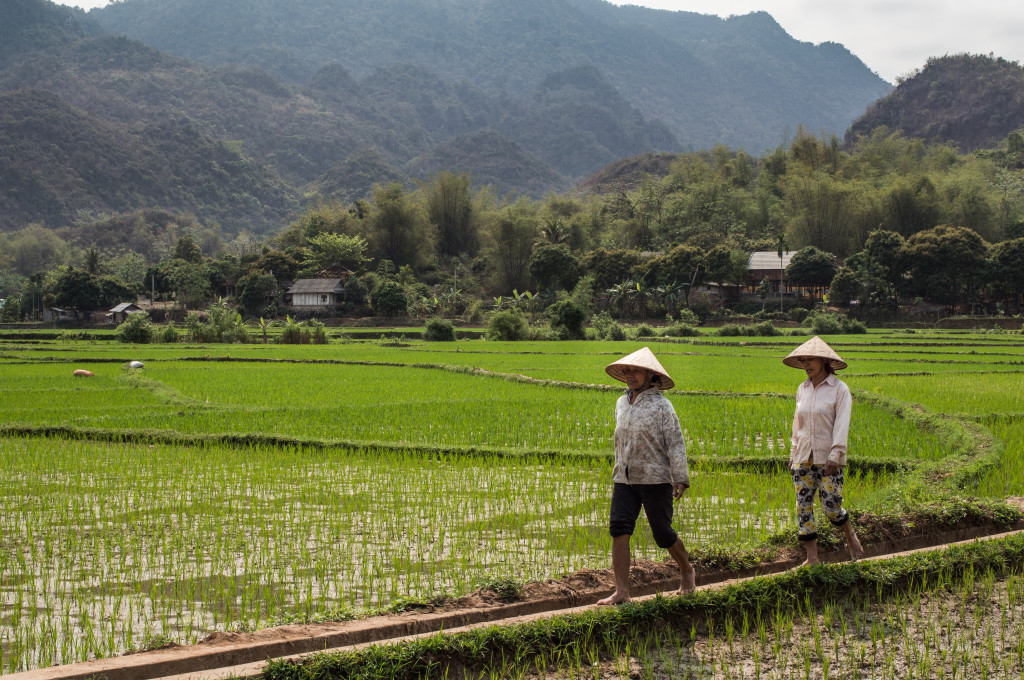 Don't drink the tap water.
Just like traveling in any lesser developed country, don't drink the tap water. Bottled water is very affordable and in plentiful supply. (Or, if you do want to drink the tap water to avoid plastic bottle waste, pick up a SteriPEN UV Water Purifier
.)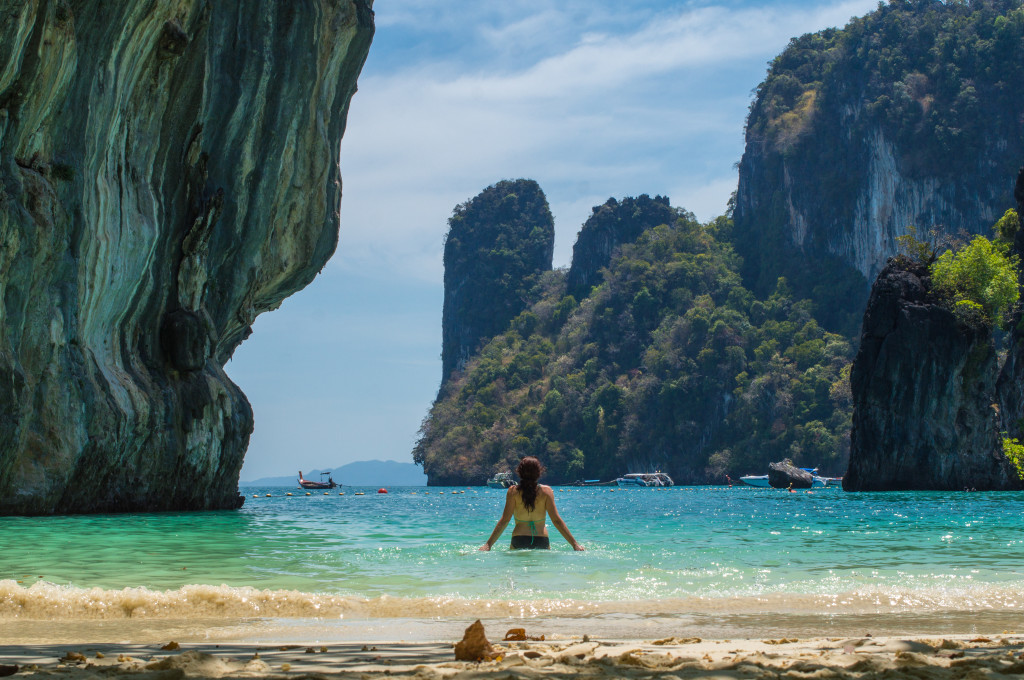 Eat the street food, but be prudent.
Okay, so this isn't so much a safety tip as it is a it's delicious and usually safe if you take precautions tip. Street food is some of the tastiest food in THE WORLD, particularly in Southeast Asia. I've recently become a fan of street food while traveling because it's fresher than restaurant cuisine, faster, and cheaper. Contrary to popular opinion, street food is (usually) extremely fresh.
Are there several locals lined up for food because they know it's good? Is the meat hot? Is someone else handling the money, or is the person preparing the food doing that?
Also Read: How to Eat Street Food Without Getting Sick

GET TRAVELER'S INSURANCE.
While on my Halong Bay cruise, I met a group of 20-year-old British guys. "We're a man down at the moment," they told me. "The fourth member is in Hanoi. He's really sick."
"What happened?"
"We're not sure… We think he has malaria." They were young, a bit naive, and terrified. "We've only been traveling together for a week, and he suddenly got really, really sick. I've never seen anyone that sick before."
"Where is he now?"
"At a hospital," he said. "We actually took him to one hospital, but it was the worst hospital we've ever seen. Run down, people everywhere. We couldn't leave him there, so we drove two hours in the opposite direction for a better hospital."
"How is he doing?"
The friend shrugged. "Hopefully he's better… I mean, he's there, paying who knows how much to get better."
The kid didn't have travel insurance. He was also in a country with very limited levels of care.
This is one of the most important tips for backpacking Southeast Asia: GET TRAVEL INSURANCE. If you can't afford travel insurance, then you can't afford to travel.  Rule #2: If you're in an underdeveloped country and your friend becomes deathly ill, do not leave his side. You need to be there to advocate for them.
I've used World Nomads to insure my trips since 2009.  In addition to covering health-related emergencies, it also covers travel delays, trip cancellation, baggage loss, and theft. In short, it's a must.
Read more: Why are Backpackers So Stupid in SE Asia?

I'm Not Trying to Sound Like Your Parents
My parents were against my solo travels in the beginning, but over time and after sharing carefully planned itineraries, beautiful photographs and equally beautiful stories of amazing people, they relaxed. The world is not as scary of a place as we're led to believe; quite the opposite.
When we travel, there are elements out of our control: Strong currents, overly lax tour guides, mosquitos, unsafe tap water, etc — none of which are a big deal if you're aware they exist… which, now you do, of course.
Enjoy your trip!
Also Read: The Ultimate 1-Month Itinerary to Thailand and Vietnam, Packing List for Solo Travel