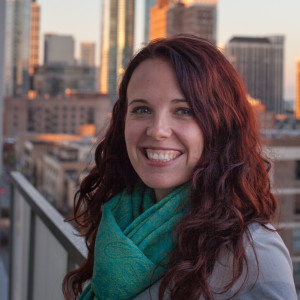 Hi. I'm Laryssa. I work in television and I travel. I used to make excuses, mostly because I was afraid of the unknown.
Seven years ago, someone told me, "Life's too short. Might as well make it what you want." It may not seem profound, but it completely altered the way I've pursued living — and the adventures haven't stopped!
I've couchsurfed in Australia and Germany, produced a television show on an offshore oil rig, WWOOFed in New Zealand, worked with the Atlanta Braves during spring training, celebrated New Year's in Rio de Janeiro, joined the coolest Krewe in New Orleans, and discovered my cousin on the streets of rural Ukraine. (Stay tuned for more…)
I spend most of my time attempting to balance my love of travel with my love of working freelance in the film & tv industry.
I've also realized there's not a lot of information on the inner workings of film production… so where I can, I try to offer guidance or compile resources, without giving away trade secrets – obviously, since I'm still living off the land. (I'm saving that for when I quit the business and land a multi-million dollar tell-all book deal just kidding, potential employers.)
But seriously, if you'd like to ask a question about the film industry or travel, find me on twitter or contact me here and I'll do my best to answer you in a timely fashion.