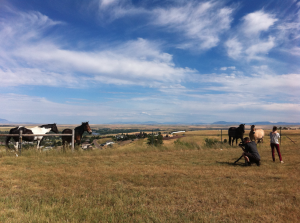 Earlier this month, I found myself in Great Falls, Montana for work – a part of the country I'd never been to before.
Great Falls is located in northern/central Montana, in relatively flat area where the Rockies can be seen in the distance. Great Falls still boasts the expansive skies which scream 'Montana', and is in close proximity some of our country's most breathtaking natural beauty — Glacier National Park is 3.5 hours to the north, and Yellowstone is 3 hours to the south. Montana a great location for all things outdoorsy, and the lack of humidity was a nice break from the sweltering Nashville heat.
With 4 days in Great Falls, our crew sought out the best haunts: the Montana State Fair, Jaker's (a northwest chain but still great food — the scones are to die for), Borrie's (family-owned; fantastic steak).
And, finally, on our last night in Great Falls, we landed at the infamous Sip-N-Dip.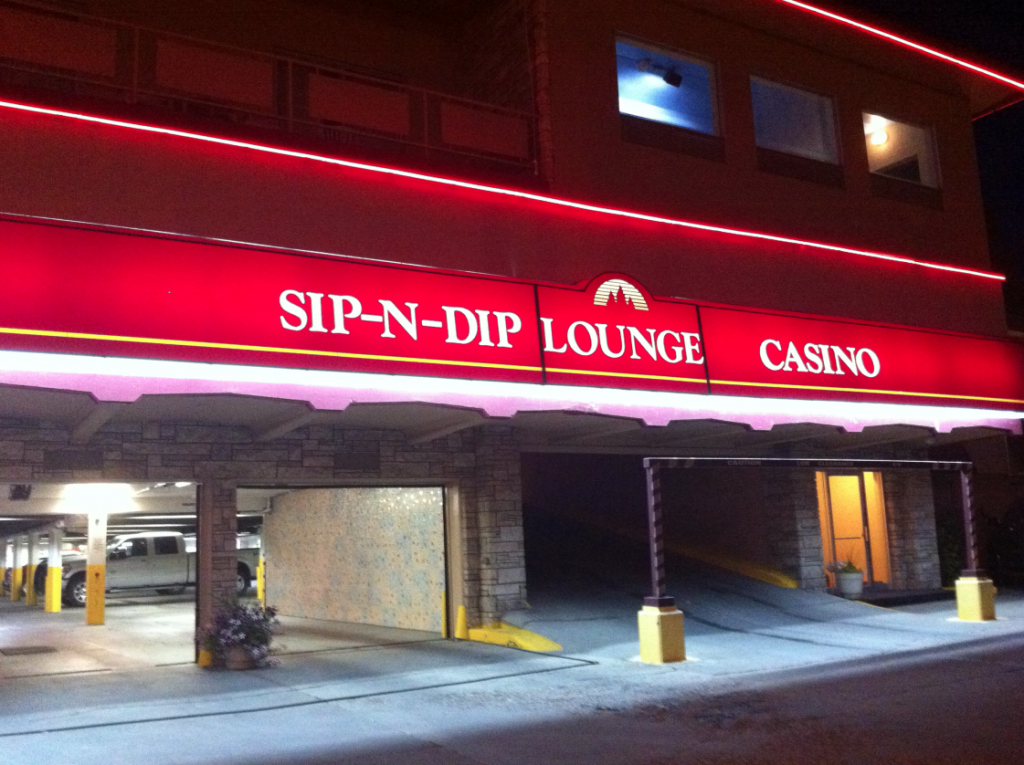 It seemed a little sketchy from the parking lot, but we'd heard from locals that the Sip-N-Dip had been rated the #1 Bar on Earth by GQ two years ago (a little internet search turns up a plethora of MT tourism websites touting this fact- although the ranking was in 2003, not 2009). We also heard rumors of mermaids. Naturally, our curiosity was piqued, and we ventured inside.

The Sip-N-Dip Lounge is found on the second floor of the O'Haire Motor Inn, which is just outside downtown. In all honesty, I was expecting a dive bar set in a club atmosphere. What I discovered upon walking up the stairs into this "other world", however, was ENTIRELY different.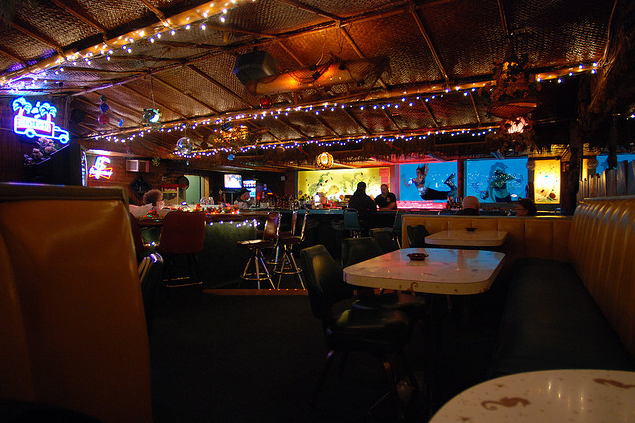 The Sip-N-Dip is a cozy, smoke-free lounge with ambient lighting and a tiki motif. The bar is a decent size, and along with an excellent selection of mixed drinks and draft beer, there are mermaids. Yes, I said mermaids.
Mermaids?!

OK, they're not REAL mermaids (obviously). They're young ladies wearing swimmer's goggles, a bikini top, and one giant fin. They're really good at what they do, too — they swim gracefully through the tank, in various patterns, twists, and flips; if they notice you're trying to take a picture, they'll do their best to "pose" for you.  There are no oxygen masks — they swim around for 30-45 seconds, and then resurface for a breath of air, and it really is just a breath. The night we were there, there were two mermaids that alternated every twenty minutes. I CANNOT imagine swimming underwater for that length of time, even with "air breaks".
Although it may suggest otherwise, and while "Mermaid Entertainment" is definitely different– it's not at all sleazy.
The Sip-N-Dip Also Offers…
For most bars, the mermaid gimmick would be enough to cultivate interest and business, and the owners would leave it at that. Fortunately for us, the owners  are not so easily satisfied.  Other offerings of the Sip-N-Dip include: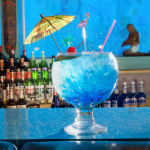 » Entertainment by the one and only Piano Pat, who has played at the Sip-N-Dip most weekends since 1963.
» A full menu until 10pm, cooked by Clark and Lewie's Pub & Grill (also located downstairs)
» The Fish Bowl: An enormous drink that'll knock you on your ass. Over 8 shots are in this powerful drink, and it is best consumed with the help of a friend (or three).
If you find yourself in the Great Falls area, the Sip N Dip Lounge is worth checking out. It's unlike any other bar I've ever been to. Jeanette and I were wondering why the Sip N Dip hadn't been franchised yet, but then again– maybe one is enough.
* photo credit: emily05mle