My wish for 2013 was to live the year out of a suitcase.
When January 1st rolled around, I had zero plans of putting that into motion aside from a weekend jaunt to Memphis and two weeks in New Orleans for work and celebrating Mardi Gras. Then, in mid-February, it all began: I was swept off by a job to the West Coast, where I spent a grueling five months working and living out of a suitcase while doing my best to enjoy the adventure. Afterwards, I had a healthy bank account and weeks of unemployment on the horizon — I seized the opportunity and finally took off on the Motherland Tour.
I was lucky enough to explore what became some of my all-time favorite destinations. And some (most) of these I still haven't shared with you — so, here's a little recap!
5. Kiev, Ukraine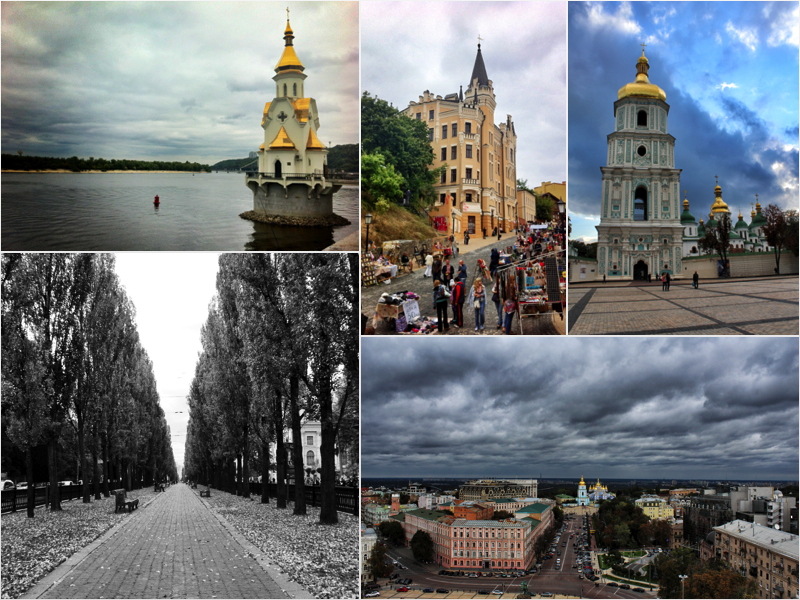 Kiev had three strikes against it: Cold, windy, gray, and in AUGUST! I would normally run to get on the next train out of town, but Kiev still won me over, and almost instantaneously.
When I drove into the city and was greeted by the gigantic Motherland Statue and the Lavra — two landmarks that are so unique and unfamiliar to American eyes, it didn't feel real. I really embraced Kiev for the stark contrast to the United States and the challenges that came along with it.
It was also my first introduction to a Soviet city and I loved the wide roads, expansive parks, and dozens of monuments. As a fan of places with history and architecture older than the 1700s, Kiev has a lot to offer, especially regarding the early years of Christianity (legends suggest the apostle Andrew visited Kiev in 55 AD).
There are quirks and challenges around every corner; curiosities and interactions with strangers that force you to think. Everything was in a different alphabet, and few people spoke English. It was the first time in my travels where I was in another world from the moment I arrived — and I loved it.
4. Bremen, Germany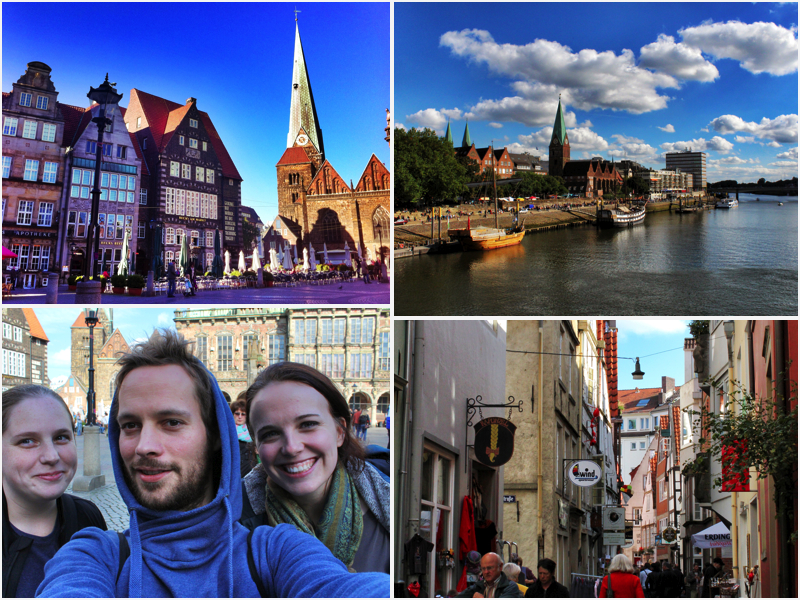 My roommate and I hosted two Germans back in 2010 — long before I ever planned the Motherland Tour and had done any research or had even looked at a map of Germany. Our surfers were from a place I'd never heard of: Bremen. They offered an open-ended invitation, but assured us it wasn't worth any special effort to visit.
A year later, I began plotting my Motherland Tour route and pouring over maps. I learned that Bremerhaven was the departure point where my grandparents left Europe for a new life in the United States. What was the city closest to Bremerhaven? Bremen.
It was a wonderful reunion as another Couchsurfing circle was complete, and served as great launchpad for my final stop. As I recalled my surfer's negative remarks about his hometown in the past, I was very surprised by Bremen — it's quiet, crisp, and delightful — a great German city to live and visit, not at all how he had described. Between Berlin and Munich, northern Germany and Bremen is often overlooked as a destination and is out of the way, unless you're planning on visiting Bremerhaven for ancestral reasons. My friends love Bremen and confessed they want to keep it off the radar, which is why they only shared the negatives back in 2010! So, um, actually, let me take this back: Don't visit Bremen. It's freezing, boring, and horrible. Visit Cologne instead.
3. Cannon Beach, Oregon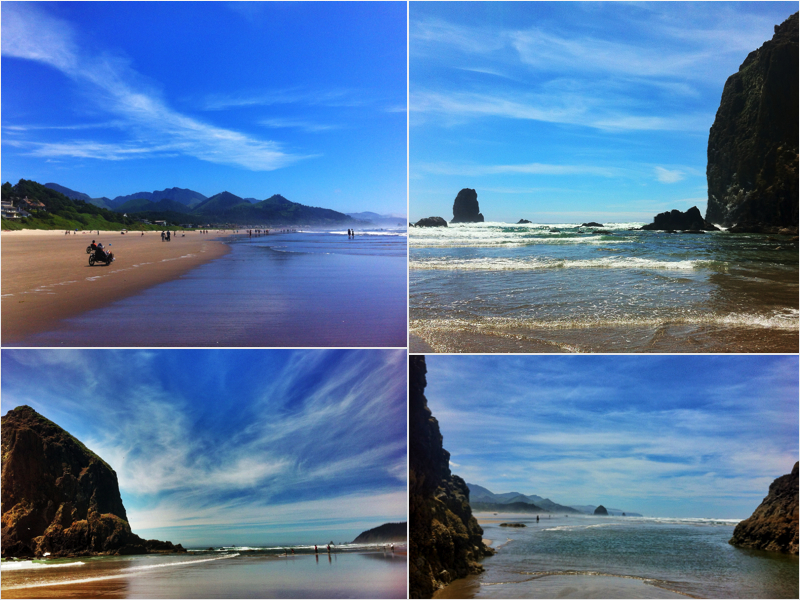 Of the month I spent outside of Portland, Oregon, I only had three days off. Ouch.
On one of those days, I took one of the production vehicles and set off on an adventure. Gunner told me I couldn't miss Cannon Beach. Plus, with its chief sight named Haystack Rock, how could I not like it?
I only spent an afternoon basking in the sun on Cannon Beach, and like a completely idiot, I was nearly trapped by the incoming tide in one of the lagoons (bottom right photo — looks harmless and pretty, but it gets deep VERY fast). I waded out with the water up to my chest, with my beach bag hoisted awkwardly above my head as I tried to protect $1000 in electronics, including a crew member's nice camera that I'd been using on set and hadn't officially asked if I could borrow for my day off (oops). Another fifteen minutes and I would've been stuck. Yeah, lesson learned. I won't be spending hours in any strange lagoons in the future!
2. Lviv, Ukraine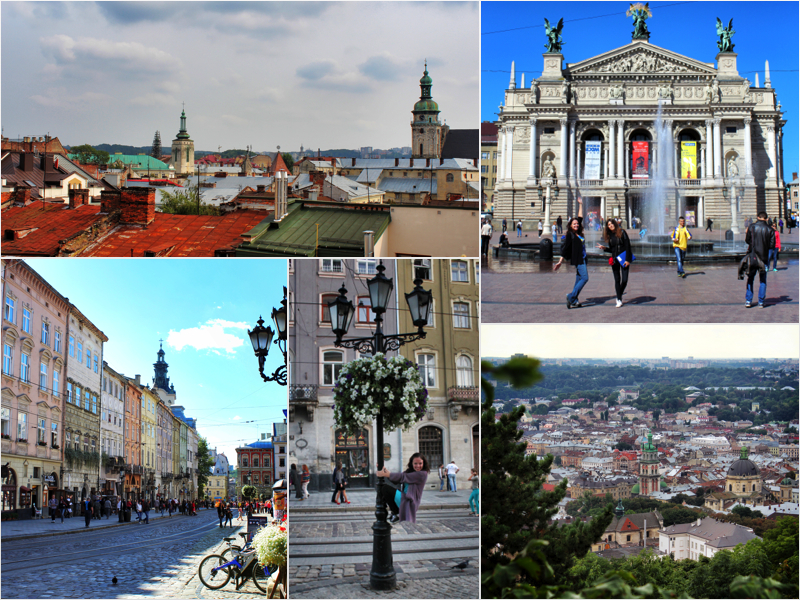 Okay, it's impossible NOT to be smitten with a city known as "the heart of Ukraine".  It's the most photogenic city I've ever visited, and it was a challenge to enjoy without reaching for my camera (or iPhone) to document the constant architectural beauty. Lviv is also known for its excellent coffee and chocolate, and I think I made three separate trips to the Lviv Chocolate Factory. Seriously, why travel anywhere else?!
Lviv has all the elements of being the next "it" location for backpackers on the Eastern European trail, although it was very quiet when I visited in September — hostels were empty, even  in the middle of Rynok Square.
The city itself is charming, but I fell in love with Lviv for the people. I became close friends with my Ukrainian tutor (named Larysa!), and I was in a constant state of disbelief when four different cousins showed me around in a two day span.  Of all the places I've traveled, Lviv gives me a reason to return year after year, and I can't wait to go back.
1. Cardiff by the Sea / Encinitas, California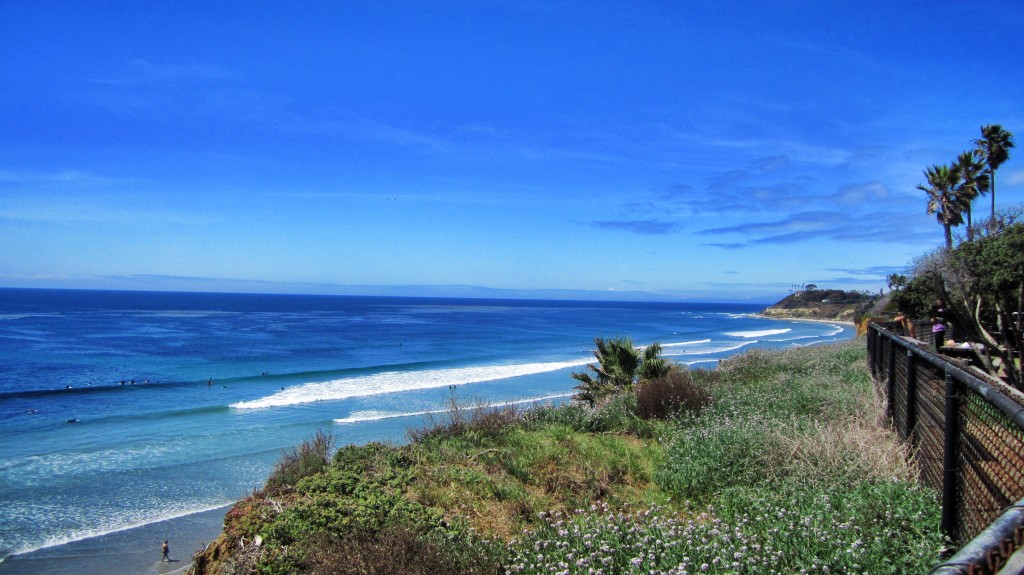 The goal of travel is to discover beauty in distant corners of the world.  The pinnacle of travel is finding the one place that breaks your heart. 
I wrote that immediately after leaving Cardiff by the Sea and returning to the cesspool of Los Angeles. Nine months later, I can't think of any better way to describe my experience.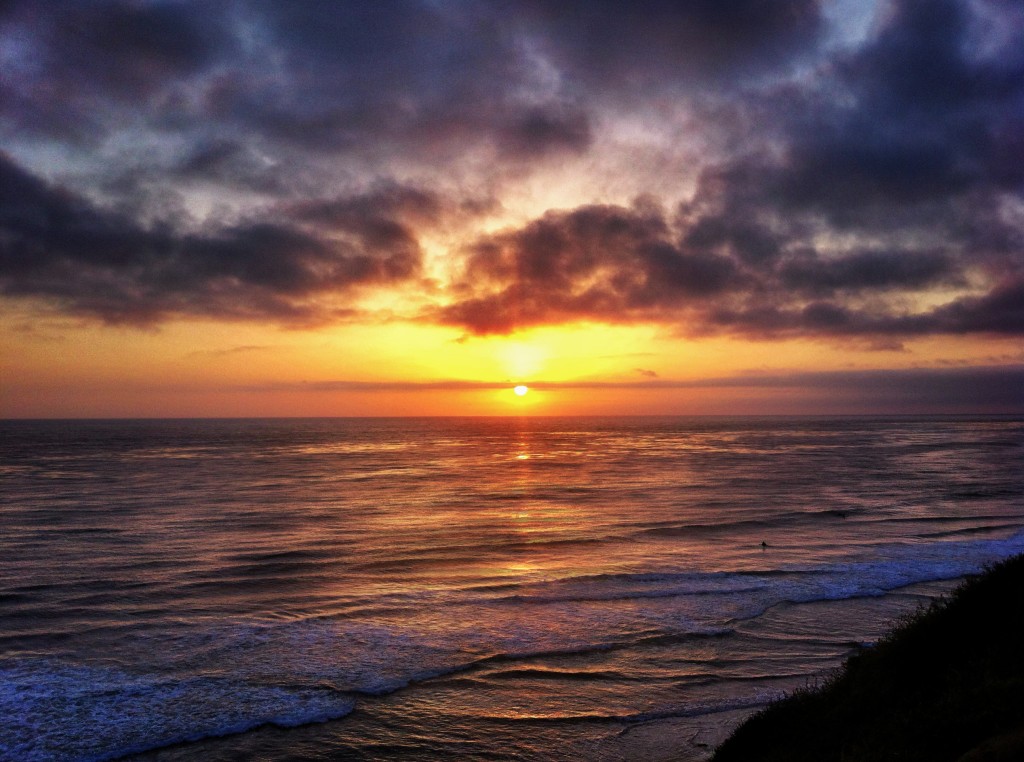 I've gotten sad when I've had to drive away from loved ones, but I'd never shed any tears over leaving a place — until I had to drive away from Encinitas. Cheesy, yes… but c'mon — wouldn't you shed a few tears leaving that sunset in your rear view?
Nestled half an hour from San Diego, Cardiff by the Sea and Encinitas are beachside communities that doesn't appear to offer much for tourists. But then, you're smitten after spending hours walking on the beach, you think it may be love when you eat the tasty carne asada burrito from El Napalito, and you're sold when you try a breakfast burrito from Pipe's.
Encinitas is the perfect place to go when you're stressed and need a reminder that beauty in this world still exists.
Summary
Two months living in Los Angeles, five weeks in Oregon, and a combined six weeks spent traversing Arizona, Wyoming, and Washington. Five weeks in Ukraine, 1 week in Germany. Two continents, 30+ flights, a dozen train rides, 10+ rental cars, and over 35,000 miles logged. Got lost 20+ times and got attacked by two dogs.
It's been an incredible year — full of excitement, challenges, stories, and experiences…. and hey, did you hear I found half of my family in Ukraine?!
It's also taught me massive respect for people that travel like this every year for their careers, while having families and somehow maintaining marriages and relationships. It takes a much stronger, more caring and understanding person supporting you from home to make it work — and I'm SO grateful I got to share what ended up being my #1 destination of 2013 with him.
Plans for 2014? To stay in the South as much as possible for work. To ride in a Mardi Gras parade and throw beads….and if work and finances allow, to return to Ukraine in the summer and dance among the sunflowers.
This blog also grew in 2013, and that would not be possible without you. Thank you so, so much for reading and for your emails (if you ever have a question about work or travel, ask away and I'll try my best to help!).  I share my zany stories with the hopes that one person out there may one day be inspired — "if I can kind of do it, you most definitely can" should be the motto around here.
Happy New Year!