Being a PA isn't easy work, and it takes a certain amount of determination to stick around and push through the ridiculous hours and mundane tasks until you reach your dream job. When I look around at my co-workers, the majority of people I PA'ed alongside years ago are doing what they set out to do — they're directors, DGA ADs, directors of photography, sound mixers, 1st ACs, etc. It took hard work and several crazy hours, but they made it.
So, today, I'm introducing "From PA to…", where I'll feature the story of one of my amazing and successful cohorts.
To start it off, please meet the talented Justine!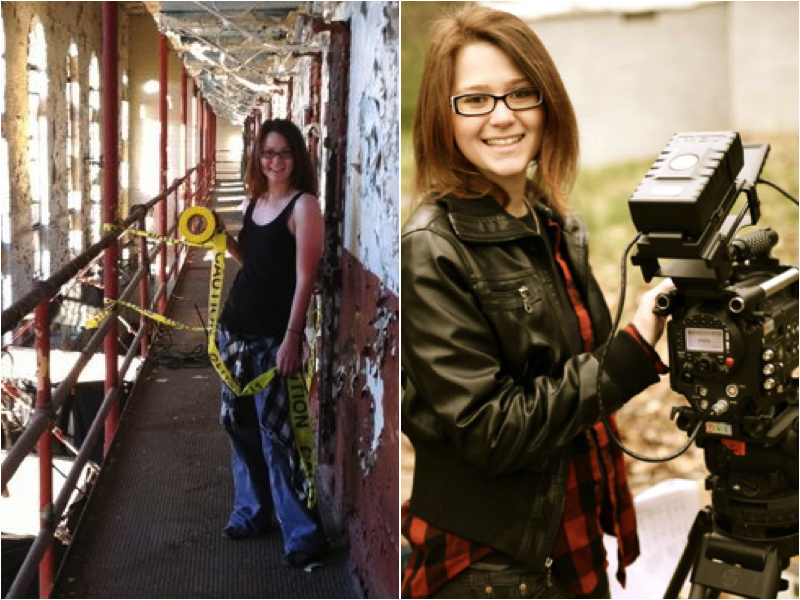 I first met Justine on a music video set as an intern when she was just starting out. Whenever she could, she chatted with crew members about her upcoming music video project. "I'm renting a RED, and I want to do it right," she was saying. While most of her classmates were completing projects with other students, Justine was going after experienced crew in town. She'd already recruited the assistance of a few, and several more crew signed on to help her. She wasn't arrogant, nor was she begging for help — she was passionate and driven. She wasn't going to wait for someone to give her the title of Director, she claimed it for herself.
Now, Justine is a successful music video director, and has some great advice for others. Did I mention she's directed a music video for Dolly freaking Parton?! 
At what age did you decide you were going to pursue a career in film/tv?
When I was 13, I saw The Lord of the Rings trilogy and knew I wanted to make films. I spent most of high school filming and editing my own little films. There weren't any filmmaking opportunities in Kentucky, so when I turned 20, I left for film school in Nashville.
How did you get your foot in the door? 
My junior year of film school, I interned with a local production company. I was able to work as a production assistant on a handful of music videos, commercials, and reality tv. I soaked up as much information as I could and took every opportunity to network. I began applying the skills I learned to my own projects and recruiting local crew to come out for my senior project. As I began my senior year, I was already booking paid gigs.
How long did it take to go from Intern to Director? How did you do it?
 I began interning in 2011 and slowly began working as a production assistant until I graduated in 2012. I worked the horrible PA jobs, and eventually moved up into coordinating and assistant directing positions. I've also worked as an associate producer in reality tv. While those aren't directing gigs, they were jobs in the industry and I refused to get a normal 9-5 job to pay my bills. All the experiences taught me a lot about production even if it wasn't what I wanted to be doing.
Throughout all of this, I kept directing small projects on the side.
Those projects ultimately were seen by the right people and led to many recent opportunities, including directing a video for Dolly Parton. That was really a dream come true for me. I don't sit here and think to myself, Wow, I made it! because this is too much of a  competitive industry to get comfortable.  I just think I've had some amazing opportunities come my way and I'm ready for many more.
Early on, I was often told that I hadn't paid my dues yet and to get in line. Now, there is something to be said for paying your dues. But there are no rules in this business. I am impatient and I think that is one of my greatest characteristics. You've got to have that mentality in this business. You have to make people see you and your work.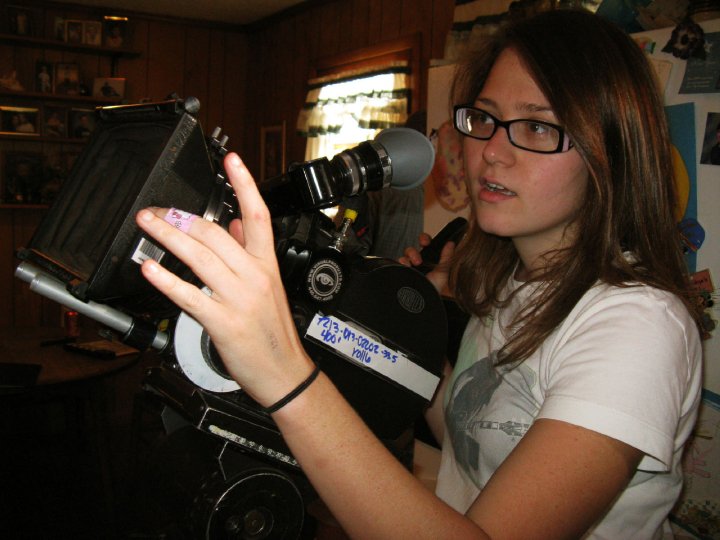 For those that don't know — what does a music video director do?
A music video director works closely with the artist and their label to create a visual extension to a song. Sometimes artists know what they want and sometimes they don't, but my job is to ultimately be their guide and lead a production.  Filmmaking is a highly collaborative effort, with all departments working to bring the director's vision to life. A director has a well thought out idea of what the project should be and they are responsible for making sure they get everything they need on camera. On set, I work closely with the cinematographer to make sure the look and the lighting fits the creative aesthetic. I make sure the musical talent is comfortable, that they know what to do, and that they look their best. I see the project through the editing stages until it is finished and delivered.
Beyond directing and having creativity, what other skills have you picked up that have helped you succeed?
Having come from a film school background, I had an understanding of directing, cinematography, producing, and editing. In addition, my education background also encompassed the fine arts and photography areas. Having a deep understanding of these techniques has allowed me to effectively communicate my ideas and understand the limitations and expectations of a project. It also comes in extremely handy when you have to multi-task!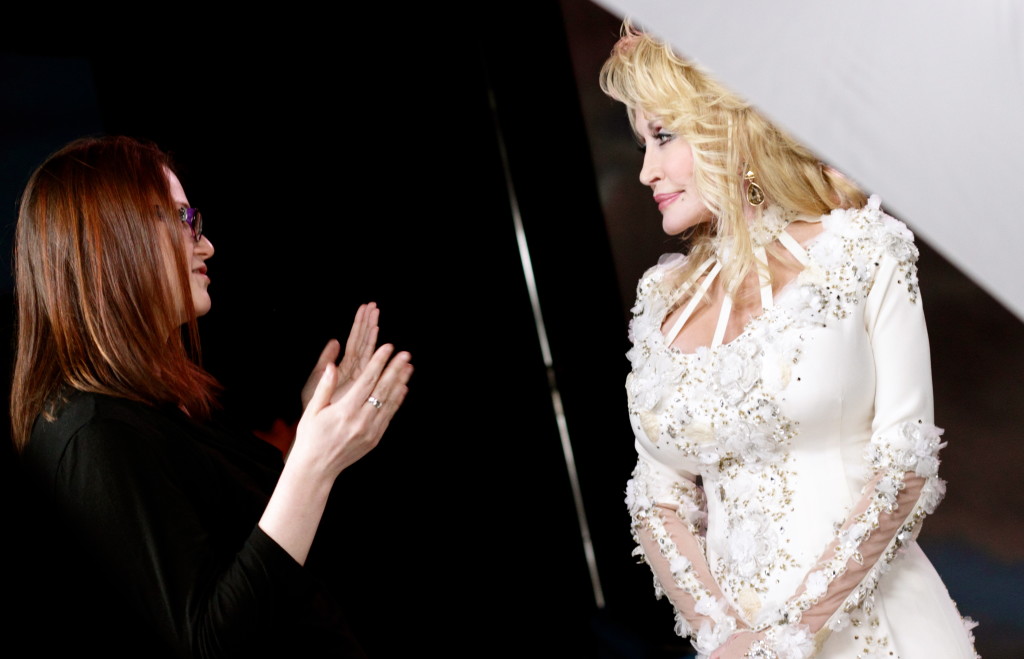 What advice do you have for college students who want to direct someday?
There's no specific path to becoming a director. Everybody is different and you just have to find your own way.
I do believe my educational background in film theory gave me a leg up and my experience on student sets were extremely beneficial. However, film school or any other type of higher education will not automatically help you get work in this business. Interning and getting real world experience on set is the best way to get started. Determination and an undeniable work ethic is what gets you the job. Not a diploma or an unnecessary ego.
You may start out working as a production assistant, but use that as an opportunity to network and to learn. If you want to direct then always find ways to make that happen. Don't stop directing. Know that starting out, sometimes the best opportunities don't always come in the form of a well-paid gig. But also, know what projects are worth your time and when you just need to run far away.
Work hard and create fantastic visuals. This industry is all about luck and knowing the right people, but you must have the skills. Challenge yourself and take risks. If you're not the most tech savvy director, then surround yourself with people who are and have a comprehension of what everyone does. I'm a firm believer that sometimes being the director-shooter-editor all in one combo is not the best way to go, even in an industry that often demands that. Surround yourself with a team of people who are insanely amazing at their craft. As a director, you'll do better work.
What goals do you have for the future?
I would like to turn my short film, Abilene, into a feature.  It's a dark fairy tale about a young girl coming of age with elements of horror and fantasy. With a music video, I'm creating something for the artist.  But when I'm working on something like Abilene, a lot of myself, my feelings end up on screen.
Many thanks to Justine for sharing her story and images! To check out Justine's work, click here.