What to you give to the person that works 15 hour days on film sets? Dr Scholl's inserts? A gift card for a massage?
Those actually aren't horrible ideas for stocking stuffers (I love a good massage- especially after long shoot weeks), but they aren't exactly on theme.
So, here's are a list of goodies I've found useful over the years that would make fantastic gifts. It's broken into three categories: On Set for those who are currently in the biz; Learning Tools — for those just starting out, or students; or Just for Fun — affordable gifts with a film industry theme.
So, whether your loved one is currently a filmmaker, wants to work on sets, a film student, or a high school student, here's a list of gift ideas.
Gifts for Life On Set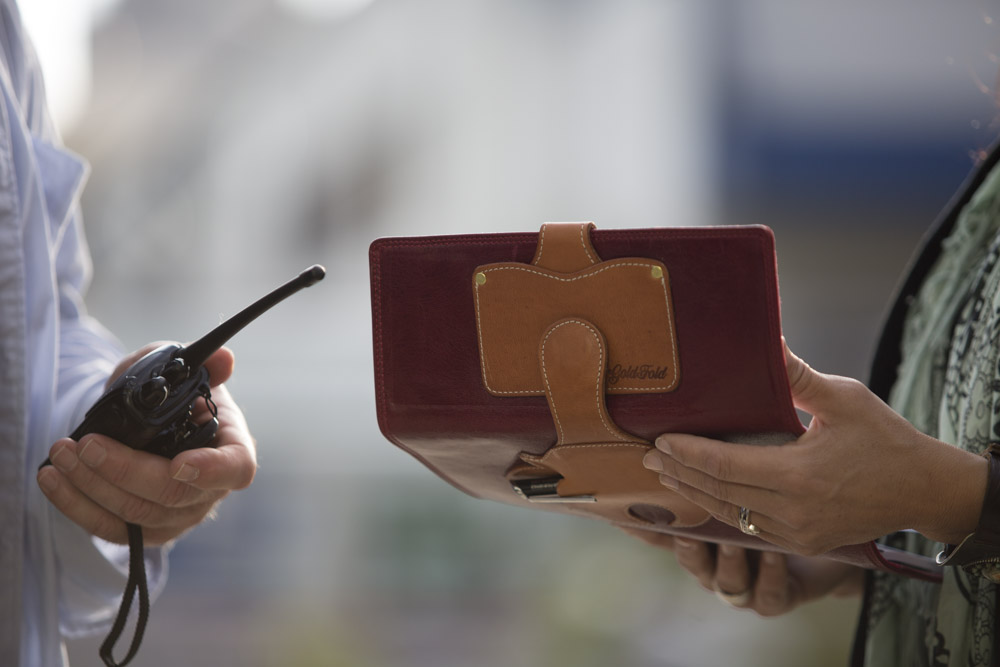 Goldfold Callsheet Wallet
A callsheet wallet will make life infinitely easier for assistant directors and production assistants.  I also think it commands a little bit of respect!
I've happily promoted Goldfold for years, as it's truly the best product on the market. Made by hand by a 1st AD in Hollywood, Goldfolds are designed and engineered with practicality in mind.
Buy a Goldfold callsheet wallet from Goldfold.com for $150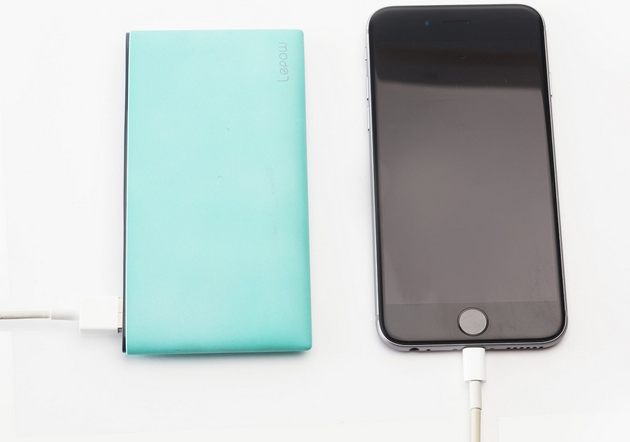 Portable Phone Charger
A handy little external battery pack is a game-changer. I became hooked the first day on set I used one: In the middle of a rodeo, nowhere near an outlet or any kind of electricity! I simply plugged in and slipped the portable charger into my back pocket. Production life is stressful enough without agonizing over how to make 14% battery last for the final critical hour of the shoot.
Buy a portable phone charger from Amazon – $15-$40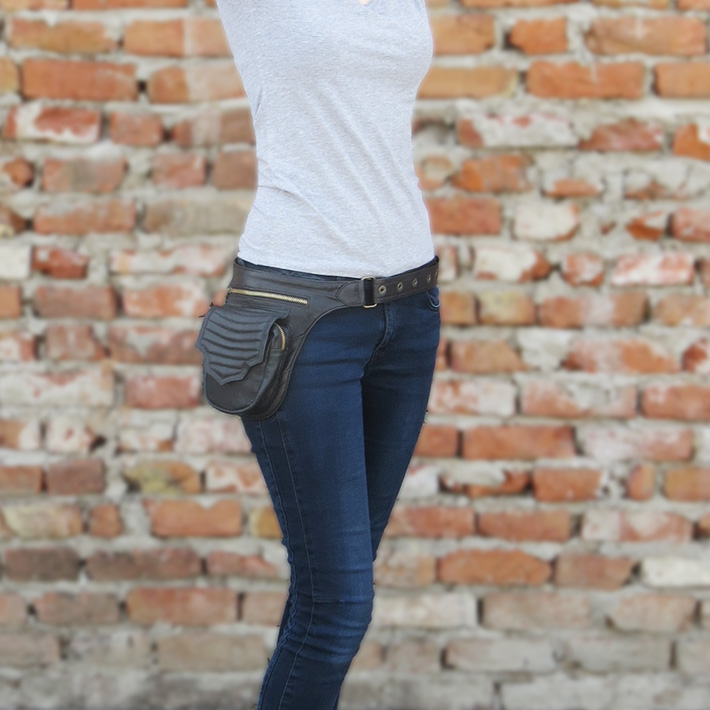 Hip/Belt Bag
I've crowed about hip bags before. Production assistants are expected to carry a wide array of things on them at all times: cell phone, notebook, sharpies, pens, flashlight, leatherman, call sheets, extra sets of sides, etc — and having an extra pouch is a huge help.
Happy Cow's hip and belt bags are made out of recycled leather, are durable, and stylish. They come in a wide array of styles, for gals and guys. I purchased mine in 2011 and it's still holding up, but they have raised their prices. Amazon has comparable options for almost half the price.
Buy a belt bag from Happy Cow or Amazon – $30 – $120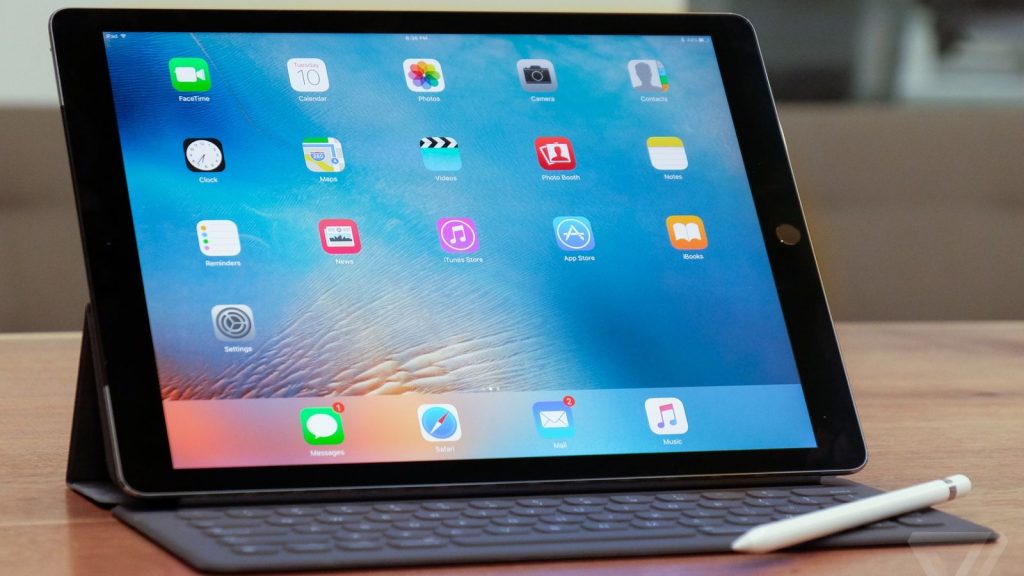 iPad / iPad Mini
This may be a bit obvious — who wouldn't want an iPad? — but they're extremely versatile on set! There's a wide variety of industry apps that make life so much easier. You can use an iPad as a slate for generating timecode, obtaining release photos and signatures, filling out timecards, etc.
Also, Amazon has some INCREDIBLE deals on refurbished iPad minis– $190? Are you serious?
Production Assistant Care Package
For someone starting out as production assistant and they don't have much of the basic tools, consider building a production assistant care package stocked with the essentials. Moleskine pocket notepad, sharpies, leatherman, surveillance earpiece, etc are perfect items to get started.
Production Learning Tools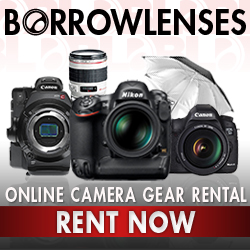 BorrowLenses Gift Card
Not sure if you want to buy that Canon EF 50mm f/1.2
 without trying it out? BorrowLenses is a great solution: An online rental house stocked with camera bodies and lenses, giving you the chance to try out a piece of gear without buying it. It's also an excellent gift for a high school student who may want to pursue production.
For industry professionals, I recommend using local gear houses for rentals. The tech support alone is worth it, plus you're establishing a relationship with a local business.
Buy a BorrowLenses Gift Card
Video Editing Software Subscription
There are three big players in video editing: Avid Media Composer, Adobe Premiere, and Final Cut Pro. Deadpool was cut in Premiere; Star Wars: The Force Awakens was cut in Avid, Focus was cut in Final Cut. My opinion? Learn Premiere and Avid first (100% of projects I've worked on in the last 5 years used Premiere or Avid).
Adobe Premiere Pro, $19.99/month. Premiere is widely used, and my personal favorite! It can work with any type of media without your timeline spazzing out or requiring hours of render time. It requires a subscription to Adobe Creative Cloud, and can be paired with other fantastic Adobe software such as After Effects.
Avid Media Composer, $49.99/month  (or $9.99/mo if you're a student). Media Composer is by far the most expensive, but has been around forever and is an industry standard.
Final Cut Pro X, $299. It's been around for 5 years and has taken about as long to regain a foothold in the industry after the Final Cut 7 Pro overhaul/debacle. (It took FOUR YEARS for anyone to edit a major motion picture using FCPX.) It has a strong resemblance to iMovie — I fully expect FCPX to gain traction as millennials start to invade edit bays.
Film Industry Books
The Complete Film Production Handbook
 – Extremely comprehensive book with everything you'll need to prep and run a production — including all the forms, contracts, releases and checklists. I haven't read this yet, but I plan on picking it up soon.
Career Opportunities in the Film Industry
– Comprehensive descriptions of different jobs in the film industry, and the experience you'll need to land them.
Hollywood Game Plan: How to Land a Job in Film, TV and Digital Entertainment – Tips from insiders on breaking into the business.
The Independent Film Producer's Survival Guide: A Business and Legal Sourcebook – If you're wanting to produce your own movies, this book navigates the extremely confusing business and legal lingo.
Entertainment Publication Subscription
There's a handful of great magazines out there depending on what you fancy:
MovieMaker Magazine specializes in the "art and business of making movies" and prides itself on being the world's most popular magazine for independent filmmakers. (4 issues per year, $19.95).
Post Magazine focuses on all aspects of – you guessed it – post production. (12 issues, $78.)
Industry trade publications such as Variety and Hollywood Reporter, while awesome and reminiscent of the golden Hollywood era, just aren't worth it anymore. Almost all of the same news is available online, and for free: TheWrap, Deadline, and Cynopsis Media are good resources for the latest film and television news.
Production Gift Ideas: Just for Fun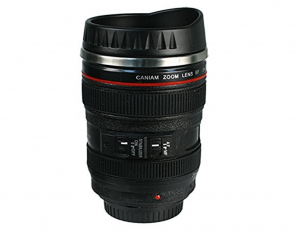 Camera Lens Coffee Thermos
I've picked these up on sets NUMEROUS times thinking someone left their 24-105 lens lying around! They're extremely lifelike and useful, perfect for a photographer or cameraman.
Buy a Camera Lens Coffee Thermos for $7
Slate
Looking for something fun, affordable, and useful? A plastic slate is a practical backup in the event a real, timecode-generating slate or iPad isn't on hand.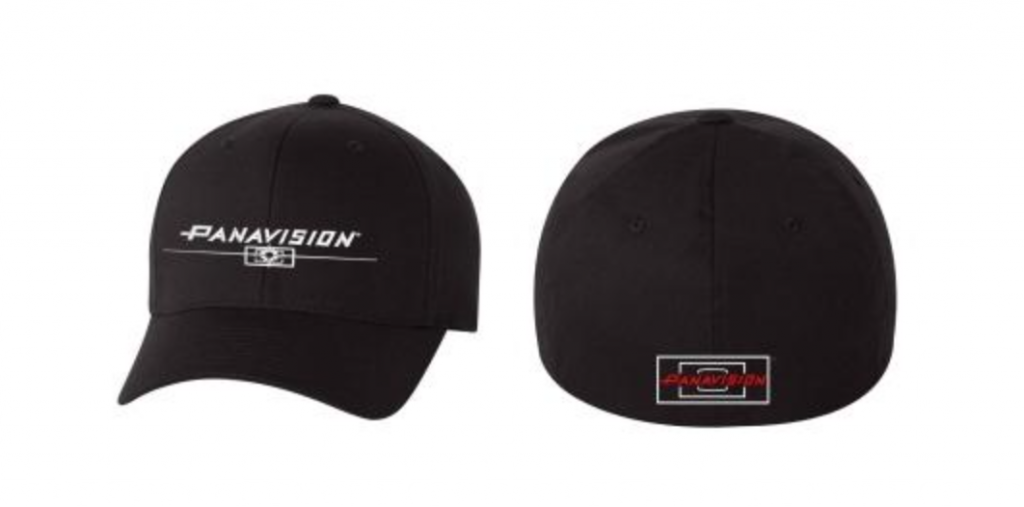 Panavision Cap
If there's a piece of swag everyone in the camera department seems to own, it's a Panavision hat. There's physical stores in select cities, or you can order one from the 1995-era website, Panastore.
What gifts are you buying for the filmmaker (or aspiring filmmaker) in your life?