If you're trying to get your foot in the door of the film and entertainment industry quickly, there's a quick answer: Work for free, or get a production internship. A question several readers have asked is, "How do I get started?" I've answered that question here as well as here, but somehow haven't posted tips focused on internships, even though that's how I got started.
So, if you're in college (or even high school) and are open to the idea of spending time trading labor for knowledge, here are some ideas. If you're looking for a summer internship, inquire and apply as soon as you can — most good summer internships are taken by May.
There are three main ways to get an internship in production:
Through your school (internship fairs or through a professor)
Cold calling /e-mailing directly, introducing yourself and inquiring about "upcoming internship opportunities"
Networking events in your city — This takes a lot of confidence as you'll have to introduce yourself to strangers. It can be done, though!
Where to Intern in Production
Now that you have a rough idea how to get an internship, here are some ideas on the different kinds of companies that can provide valuable experience.
Production companies.
They're the ones that produce the commercials, music videos, web series, etc. You'll get a first-eye glimpse into the amount of work that goes into prepping a shoot, along with fetching the occasional lunch order or coffee. You'll help the production coordinator, learn how a crew gets pieced together, pick up gear rentals and sometimes go on the hunt for additional props. Being a part of preproduction is a vital learning experience that basic on-set PA work won't teach you.
Look at the production company's reel to see the types of projects they produce.  You can't be too picky when you don't have a lot of experience, but there are a lot of tiny production companies out there that produce nothing but lawyer and car dealership ads. Yes, those folks have figured out a way to make a living using a camera, but interning for them won't really help much if your goal is to work on The Walking Dead or a future Star Wars movie.
Pros to interning at a production company:  Work on a variety of projects. A great place to begin if you're not sure where you fit.
Cons: None, really — only that it's overwhelming as you're exposed to everything.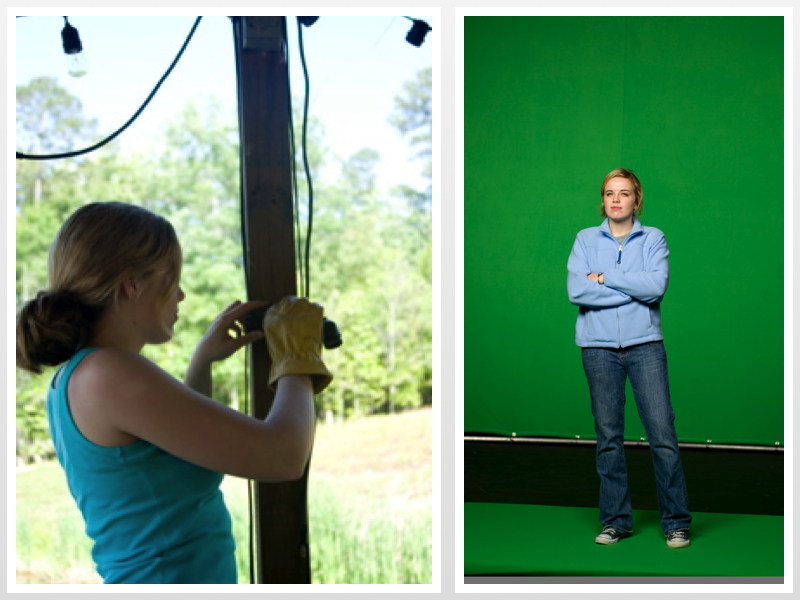 Gear rental houses. 
If you're an aspiring camera guy or gal, grip or electrician — a gear rental house is a fantastic place to intern. Of course, you won't be trusted to clean Epics or C300s on your first day, but over time, you'll get a ton of hands-on experience and become well acquainted with the gear. If you're at a camera house, you'll likely meet camera assistants when they come in and prep the gear for their shoots.
Of course, you'll probably need to prove you're a bit of a gearhead and have the physical strength to handle the demands of the job.
Pro to Interning at a Gear Rental House: You'll be working with tons of gear every day, and you'll learn the gear intimately.
Con: You'll rarely be on set.
 
Studio / Sound Stage.
No, you won't really be on sets unless the client needs assistance, but this will give a glimpse into the upkeep and management of a facility — if you will, a "peek behind the curtain of the behind the scenes world of making television/commercials".
Studios accommodate all types of projects for all different clients: Monday could be a commercial, Wednesday and Thursday a movie, and Friday something for web. Studio managers are well connected to producers in town. You'll find out who the most organized and best clients are, which in turn, will help you assess who you may want to work for.
Most sound stages come with their own equipment rental warehouse, also, so heavy lifting will likely be required. You may be the one tracking down extra gear for the client during their shoot.
Pros to interning at a studio: Exposure to several different kinds of productions
Cons: Not directly on set/not directly working for producers.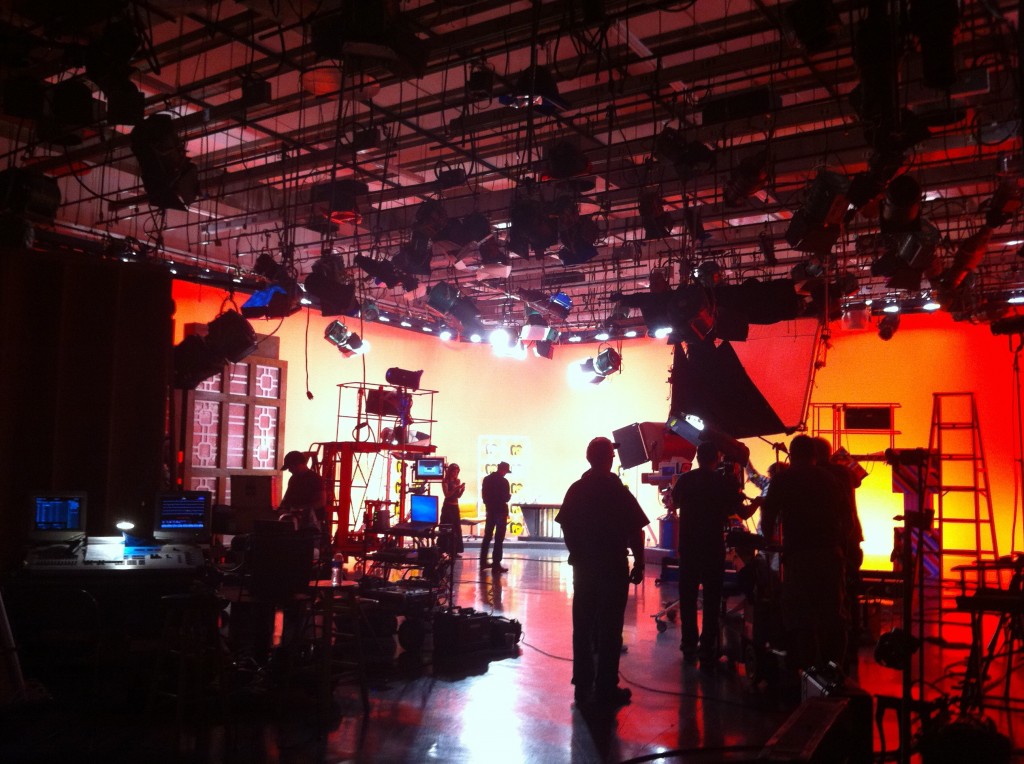 Film festivals.
If you're an artsy type and simply love film for the love of film, getting plugged in with the local film festival is a fantastic way to meet the passionate indie directors and producers in your city. Film festivals usually provide workshops, or events to help the community — and volunteers from within the industry help out.
This path to entry will require top-notch networking skills, and you may have to ask to intern for free again for the director or producer that you meet. But at least you'll be bonding over the love of film, right?
Even if you don't intern at the film festival, you should at least attend. You'll never know who you'll meet!
Pros to interning at a film festival: Potential access to several industry professionals. Access to several creative films before they get picked up for distribution.
Cons: Potential for a lot of office work.
Post production house. 
If editing appeals to you (and you're a fan of air conditioning), post production houses occasionally offer internships. It's generally not as fast-paced as other internships, but you'll meet other editors and observe the post-production workflow in action. Keep in mind post-production favors the computer-savvy and those are the types of people who usually are given internships.
Pros to interning at a post house: Air conditioning, meet other editors, usually pretty awesome coffee.
Cons: Interns are rarely allowed to "sit in" on a paying client's editing session. If by some miracle you are allowed in, keep your mouth shut.
Television networks.
A television network, especially one that produces some of their own content in-house, is another place to get a birds' eye view into the process. They tend to be a bit more corporately run and have more protocol, procedures (and free cake!) than production companies, but it could help get your foot in the door. Depending on the network, there's also a variety of departments within a television network to choose from — social media, production, post production, etc.
(For streaming platforms, Hulu offers internships. Netflix does not, but they occasionally will have job postings for administrative assistants.)
Pros to interning at a network: Stable hours, usually 8-10 hour days. Lots of birthdays, lots of free cake.
Cons: It's a 9-5, removed from the freelance pool.
Other production internship ideas, although less connected to the filmmaking process:
Local theater (especially if you want hands-on experience with set dec, make-up, or costuming)
Talent agency/Casting agency
Film commission
Ad agencies
News stations
Other Tips
Staff positions are rare — but it can happen.
Internships in production are different from interning at a hospital or becoming the apprentice of a mechanic, as nothing is guaranteed once your internship is over. Formal invitations to join the company don't happen as often these days, but nothing is impossible. Work hard, do your best, have a positive attitude, adopt these tips. If you don't get hired full-time, you still may be hired on a freelance basis.
There will always be menial tasks.
Internships bring cool experiences, but they can also be humbling! I was once teased mercilessly for not knowing how to sweep a floor to the art director's specifications. Just assure yourself that yes, I'm overqualified to be taking Starbucks orders, but I've been given a task and I'm going to do it well — and work my way up.
Because, honestly? I've seen my boss pick up trash at the end of an 18 hour day; I still restock coolers and take lunch orders. No one is above any seemingly "menial" task. We're all in this together, and the more experience you get, then yes, the more advanced tasks you'll be given– and your paycheck will increase. But the "menial" tasks will always be there, for either you or I to finish.
For more tips getting into the film industry, check out this page, join the Facebook group, or send me a tweet!

Photo credit: Jen Bates; ESPN