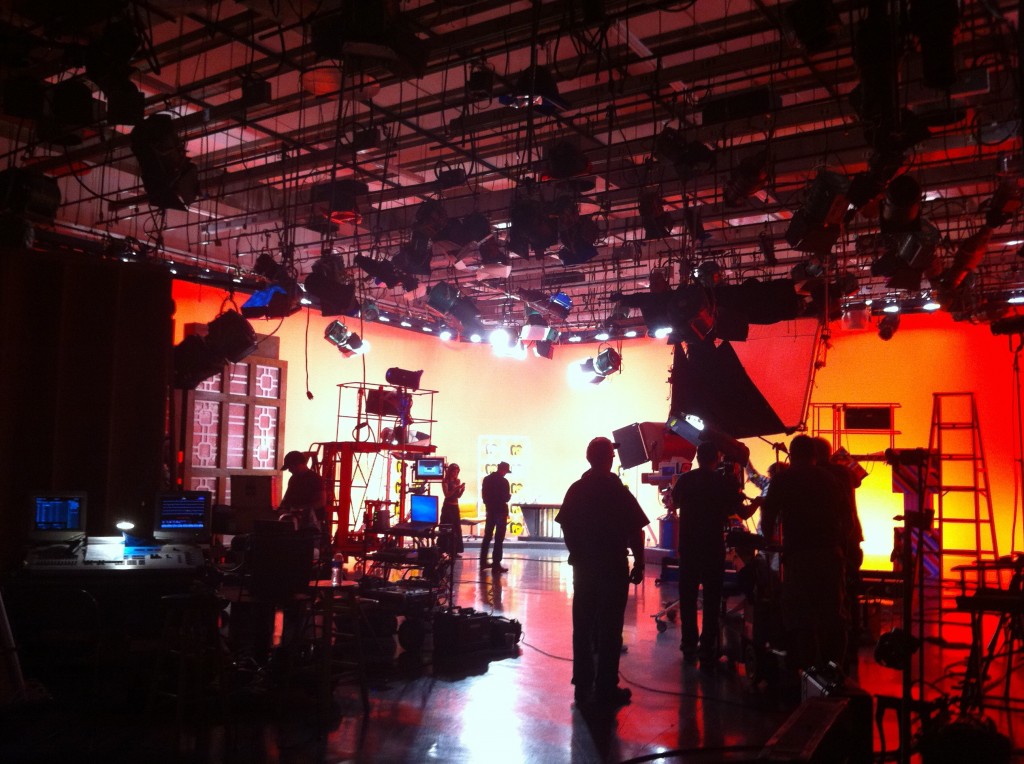 Being a production assistant is often a thankless job, and the duties can seem mundane and not having much of an impact on the project — but PAs are the life blood of a smooth and successful shoot — whether it's a 15-person reality crew or a $100 million motion picture.
Most crew recognize the importance of a good production assistant team, but in the event they haven't expressed it lately…
To PAs everywhere, Thank You For:
Handing out water and crafty to crew, it's always appreciated since most don't have time to step away to get it themselves.
Picking up coffee, it's a HUGE morale boost and keeps the crew awake in the post-lunch slump. It helps us move faster and wrap sooner.
Setting up chairs and tables at lunch, it provides a few moments of comfort after running around on our feet for 6 hours and still have another 6 to go.
Going on a run to pick up that replacement piece of gear, because the project couldn't be completed without it!
Locking up, it keeps us on schedule and prevents cars and pedestrians from "busting the shot" and forcing several additional takes.
Picking up trash and restocking coolers without being asked, it helps the coordinator focus on problem-solving bigger issues and providing additional support for their boss.
Providing fresh walkie batteries, you are keeping the channels of communication open!
Always having a pen or Sharpie since I am always losing mine.
Setting up pop-up tents, it keeps the gear dry and/or prevents the director from getting sunburned (and no one wants to deal with a cranky, sunburnt director.)
Getting down and dirty, whether it's clearing an alley of debris or shoveling horse manure — I know that sucked, but the shot now looks brilliant and beautiful.
Keeping your eyes open and observing where various crew and cast members are, even though it may not be asked of you. (When a show has to waste 5-10 minutes tracking down someone, tensions get high… fast.)
Picking up lunch, because six hours without a real meal is always a long time — seriously, THANK YOU.
Filling the production vehicles with gas at the end of the day, it prevents the crew from having to make a pit-stop and waste precious minutes while on the clock.
Picking the actor/DP/executive up at the airport, it frees up time for the coordinator/production manager to work on finalizing details for the shoot or address any concerns they may not have had time to think of had they had to go to the airport themselves.
Keeping the background organized and happy, because cooperative background are essential to making a scene feel real.
Asking if there's anything else you can do instead of finding a corner to check your iPhone. A good work ethic is hard to find, and your efforts will not go unnoticed.
Keeping a good attitude, a production assistant still smiling and enjoying their job at the end of a 16 hour day reminds us all how fortunate we are to work in this career.
It should be noted that some of the best producers are ones that aren't too proud to pitch in and do any of these aforementioned tasks themselves without grumbling– even if they're an executive producer. Lead by example, and the best leaders are ones that do not forget where they came from (but also, a good PA team should leap to the task before the EP has a chance).
What else would you thank PAs for?