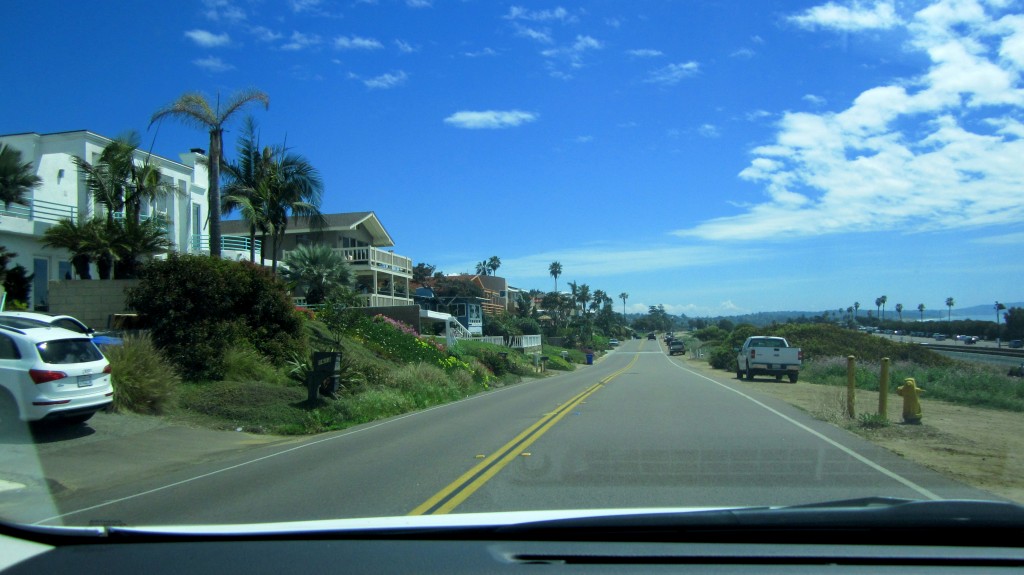 Today's question comes from a reader who isn't sure how to get started– and I suspect her location has a lot to do with it!

I live in upstate New York (really upstate) about 1 hour north of the capital Albany.  I'm looking to see if I can get into this field.  How would I go about getting initial jobs, and would the best way to start be a Production Assistant?
I wrote a few tips not too long ago about how to get a job as a production assistant. But what do you do when there simply is NO semblance of a film community anywhere near you? (If the biggest production in your town is a local car dealership ad, you fall into this category.) As in this reader's case, finding a film set an hour north of Albany may be impossible. Ask yourself: If I'm serious about this career, should I move to where the film work is?
If you haven't spent a lot of time in the bizarre world of set life, it can be a huge decision to move to a new city when you're not even sure if you'll like the work. First tip: Call the local state film commission, ask if there are any upcoming projects coming to upstate NY. Find out the name of the production company, offer to work for free. This can get your feet wet without taking the plunge, or maybe you can relocate for a few months.
Unless the next hit AMC drama begins filming an hour north of Albany, you will need to move — at first at least, to get the experience, build a reputation, and establish a career. Since you're from New York, NYC seems like the closest and logical choice, but it is one of the most expensive places to live in the country.
Where Should I Move For Film Work?
Let's Begin with the Obvious: Los Angeles.

While not as many movies are filmed there as in years past, it's still slammed for scripted and reality television work, on both the production and post production ends. You'll ascend the ladder faster than in a mid-market town.
A major downside: Kiss your family and social life goodbye; work is the only thing that matters in Los Angeles. Also, the taxes are criminal.
Atlanta.

Nicknamed the "Hollywood of the South", Atlanta should be a top choice for anyone considering getting into the business. Georgia has provided enormous tax incentives for out of town production companies, and the film community has blown up. Several movies have been filmed in the greater Atlanta area, plus several television shows (Say Yes to the Dress Atlanta; The Walking Dead, etc).
Miami.

Several productions roll through Miami throughout the year, and a large number of Spanish-speaking programs and music videos are filmed here. Local PAs drift between Miami and Orlando, depending on where the work is.
New Orleans.

Again, tax incentives have really stimulated the television and film industry here. It's not quite as large of a market as Atlanta, but dozens of movies and television shows have been shot here over the last decade. Plus, it's New Orleans — it has some of the best food and culture in the country.
Which city will be best in the long term?
This is a list of cities that are great for the film industry now. It can change in a year depending on tax incentives.
If you're in doubt — find a state or city that interests you and research the film commission.  How many projects have filmed there in the last two years? How many projects are scheduled to shoot there in the upcoming months?
Compare your findings against websites such as StaffMeUp, MediaMatch, and even Craigslist, which is where freelancers typically find job postings. Other mid-market film towns that may be worth a look are Savannah, Washington DC, Nashville, Austin, Portland, Dallas, Seattle.
Remember: Success doesn't happen overnight. It takes a lot of tenacity to get your foot in the door. It's supposed to be hard.  Do your research, make an informed decision, make contacts and schedule lunches, and take the leap.
Do you have a question about the film or television industry you'd like to see answered here? Let me know.
If you liked this post, subscribe to receive updates and stories about the film industry – or subscribe to my normal feed which includes all of my adventures, including travel!