When the festivities of Mardi Gras are over and the Siberian freeze descends upon the southern United States for weeks at a time, I'm reminded how much I despise winter. It's time to get the heck out.
Fortunately, I have a pile of airline miles that I've been sitting on for YEARS, and work is a bit slow at the moment…so, I spent most of last week battling with US Airways' horrific call center to book a last-minute award flight to Southeast Asia!
The Plan
I'm usually not usually a fan for having a detailed itinerary before I land in a new country, but I'll be honest, Asia has three factors that put me on edge: zillions of people, traffic, and pollution.
Given these factors, I'm trying to keep my 25 days there as structured as possible. (Be prepared to  laugh at how much of the following itinerary is up in the air.)
Stop 1: Thailand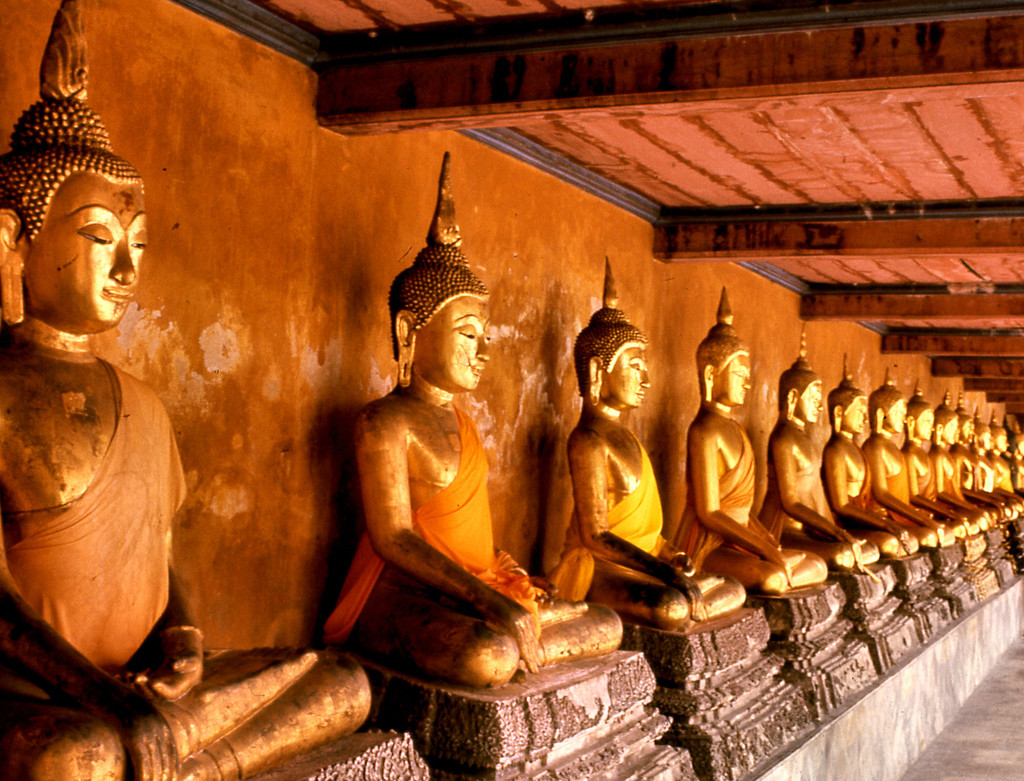 I have at least two days in Bangkok on my own, and have booked two nights in a swanky pod-styled hostel. It's about a 1 minute walk to the SkyTrain, which is a huge plus as I'll be staggering in  at 7am after 20+ hours in flight via Qatar — I probably won't be up for a lot of street navigating. (On average, I get lost for about an hour whenever I first arrive anywhere new, so I consider this a wise move.)
I'm Doing A Group Tour (Let Me Remind Myself Why…) 
I've read several times that Thailand is one of the easiest countries to travel on your own (and Ukraine is a challenge?), but for the first time in my traveling career, I'm coughing up precious dollars and my pride in exchange for a 9-day group tour. Why? I know that things rarely happen on time in southeast Asia, buses are late and boats don't always leave when they're supposed to, and since this trip is nearly half as short than my previous solo international jaunts, I want to see what I want in the amount of time allotted, rather than lose days trying to master the transit system. This time, I'd rather pay someone a little extra to worry about that.
So, I've hopped on a last-minute tour with G Adventures. I'll join them for a 9-day southern sojourn of the beaches of Thailand, ending in Bangkok. I'll also get to visit Alex's beloved Koh Tao, which I'm jazzed about after drooling over her photos for YEARS now.
Stop 2: Vietnam

After roughly two weeks in Thailand, I'll spend the rest of my time in northern Vietnam (assuming my visa gets approved in time — I waited until Tet to officially book this trip, of COURSE.) Whenever I've fantasized about visiting southeast Asia, Halong Bay and Sapa are the two places that always come to mind. I'm bracing myself for tourists and touts, but hopefully there is still a sliver of natural beauty left in these magical places.
I've found a great little hostel that organizes group tours, and plan on using them as a base to explore the region. I'm still trying to find the right tour of Halong Bay for 20-somethings — I would've done the famous Hanoi Backpackers party cruise, but it seems to have taken a wilder turn recently.  (They don't cruise on the bay at night anymore, they just park the boat and drink. I want to have a good time, but it sounds TOO intense these days. I don't want to spend my time at a beautiful UNESCO world heritage site with a binge-drinking frat party. Decisions, decisions…)
Stop 3: Singapore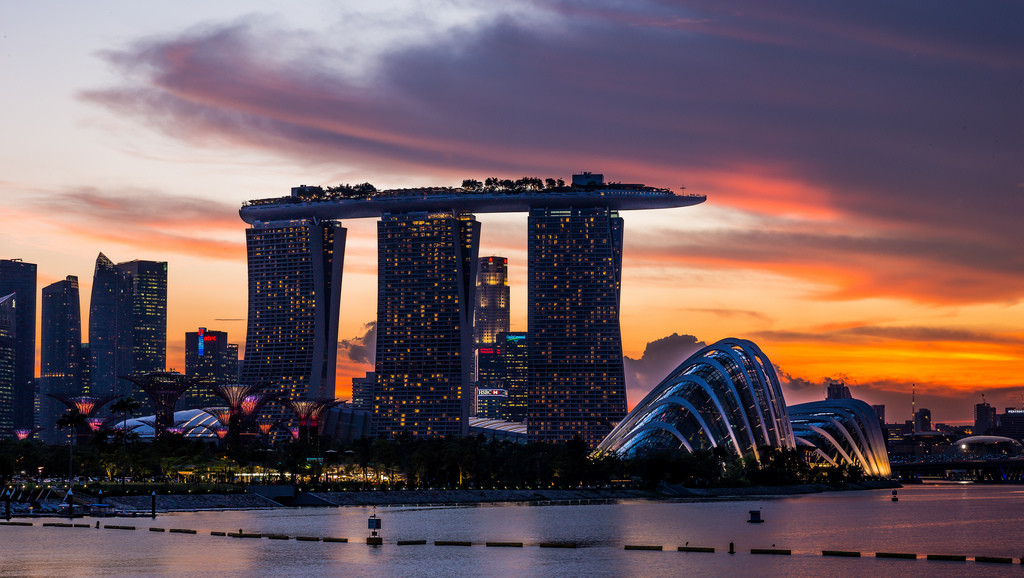 My flight back is out of Singapore, but I'm unsure if I'll spend any time there aside from the airport. Based on photo above alone, I'd LOVE to spend at least a day taking in the amazing cityscape.
Why Asia Right Now?
Way back in 2010, I spent a week chilling out in Coolangatta, Australia. I met a bunch of wonderful people — including a sweet Thai girl who'd chat away about the wonders of Thailand and how I had to make it a priority to visit. When we parted ways, she gave me a cookie so that I would always "remember my friend in Thailand". I was extremely touched by the gesture, and although we've long lost touch, I'm finally taking her advice.
Since then, Thailand and southeast Asia have always been in the back of my mind, but I've never acted on it. There was always an excuse, the distance from home is a little unnerving, and I always felt I'd get around to it eventually.
When 2015 hit, I realized I've been making excuses for not doing this trip for five years, despite a quote I've adopted as one of my life mantras: "There will always be a million reasons to not do something."
Over the years, I've read as several other amazing ladies have traveled this region — they had a blast, and for me, they kept the passion alive. Now, I'm excited to finally see it for myself (and eat all the food. Seriously.)
Follow my journey on Instagram and Twitter! 
Have you been to Thailand, Vietnam, or Singapore? Any advice?!