We all work to earn a living. For most of us that go into the film industry, we have career goals beyond that of simply paying our bills. Either we have those dreams, or we're just stupid — otherwise, we would've found an easier avenue!
For the entry-level world of production assistants, the pay is meager compared to the union wages of your fellow crew members. But, as you will find, a lot of it will depend on what time of project you work on.
Day Rate vs Weekly Rate
For short-term gigs, PAs receive a day rate, with no overtime. For long-term jobs, you will still typically get a day rate, with overtime only kicking in after 14 hours. Occasionally, PAs get weekly rates, and you will get one set amount of money per week, regardless of whether you work a humane 60 hours or an inhumane 91.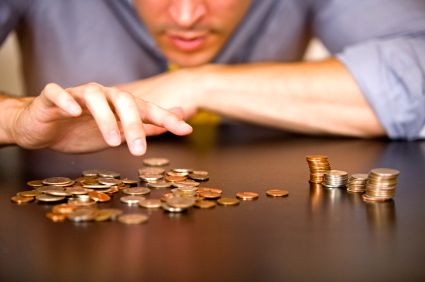 Music Video Rates for Production Assistants
There's no set rule to music video rates; it will depend on how cheap the production company is that you're working for. In the beginning, I made $200/day (with no overtime) on music videos, but the majority of music video shoots only lasted a day. Maybe there was a prep day, but usually not.
As I worked for more and more companies, the going rate was typically $150-$200 per day, with a few laughable productions offering a meager $125. Towards the end of my PA tenure when I was acting more as a 2nd AD, a few kind-hearted companies offered me $225 per day.
Reality TV Rates for Production Assistants

I haven't PA'ed on too many of these, but on the few that I did, the rate stood between $125-$150 per day, $150 per day only coming after serious negotiation.
Movies/Scripted Television Rates for Production Assistants
One would think that movies with 20 million dollar budgets would find it within their hearts and wallets to offer their production assistants more than just bread crumbs, but that is NEVER the case. Unless you're working on an indie movie for your friends, I found that the bigger the budget, the smaller my paycheck. On Country Strong, the rate was $130/14 hours. I was raking in about $500/week after taxes, after putting in 70 hour weeks. That breaks down to less than $10/hour.
On one television pilot, I was again on the horrible $130/14 hour pay scale, and we worked 91 hours in one week. After taxes were taken out, my paycheck didn't even total $1,000. I cried.
Commercial Rates for Production Assistants
COMMERCIALS ARE KING. They are the cash cow of this business, especially for production assistants. Most pay $200 per day and have more manageable hours than movies or television. Likewise, commercials for big companies or products usually have a week-long shooting schedule, plus a week or two of prep (and sometimes one for wrap). That's $1,000/week before taxes. Not too shabby for an entry level position!
Can I Survive on a PA Salary?
Yes. The only time it got a little hairy for me was when the economy tanked in 2008, and every business in the country was closing their doors, including production companies.
However, it was easier for me because I chose to work in a mid-level film industry in a low cost city.  If you have a roommate, you can easily get away with paying $300-$400/month for rent. Food, gas, utilities are also cheaper compared to someplace like Los Angeles or New York City.
If you choose to move to a mid-market city to work in film and television, be prepared to stay at the production assistant level a lot longer. It'll be easier to make ends meet while you work in the entry level, but since there are fewer television shows, movies, commercials filming, it may take longer to climb out of the production assistant level than if you were in a city with a ton of work, such as Los Angeles.
Taxes
Eventually, I'll do a post about working in production and the business of taxes and writeoffs, but for now, for simplicity's sake, there are two ways employers will pay you when you work in film production: via W2 or W9.
Disclaimer: While I have a business degree, I am NOT an accountant, so please consult a professional!
W2
W2 means you're considered an employee of a company and are on payroll. Taxes are taken out in advance.
Let's say you make $600 on a job and pay $100 in taxes. Beyond your weekly rate, your employers also have to pay taxes on your behalf, so they pay roughly $100 also. (That's important for understanding how W9s work.)
W9
W9 mean NO taxes are taken out. You are not considered an employee of the company, you are considered an independent contractor or freelancer.
This means the production company pays no taxes for you; you pay no taxes up front.
However, when you file your taxes, a W9 means that you, as a self-employed individual, are responsible for paying self employment tax — which is effectively a combination of both the employer and employee's tax contribution. So, if you receive that same $600 but on a W9, congratulations! You are now responsible for paying $200 in taxes.
30% of your total W9 salary is a good rule of thumb for estimating how much you'll need to pay in taxes, which is a hefty chunk, and believe me, it hurts. Fortunately, independent contractors have the luxury of tax deductions, and that can help take the sting out of self-employment tax.
Summary
How much can you make per year as a production assistant? As I've said, it depends on the type of projects you work on. If you work on commercials 45 weeks a year at $200/day ($1000 per week), that's $45,000/year, which is pretty good for an entry level job in any field. If you work on movies or television, you'll probably make $625/week, for a salary of $28,125 per year.
Working in a mid-market town where most PAs work on a variety of projects, you'll average around $30,000/year, provided there are enough projects in town to keep you steadily employed.
Further Reading: If you want to get a job in film, here's a summary of posts with more tips. If you have any questions you'd like to see answered here, let me know.
. . .
If you liked this post, subscribe to receive updates and stories about the film industry – or subscribe to my normal feed which includes all of my adventures, including travel!