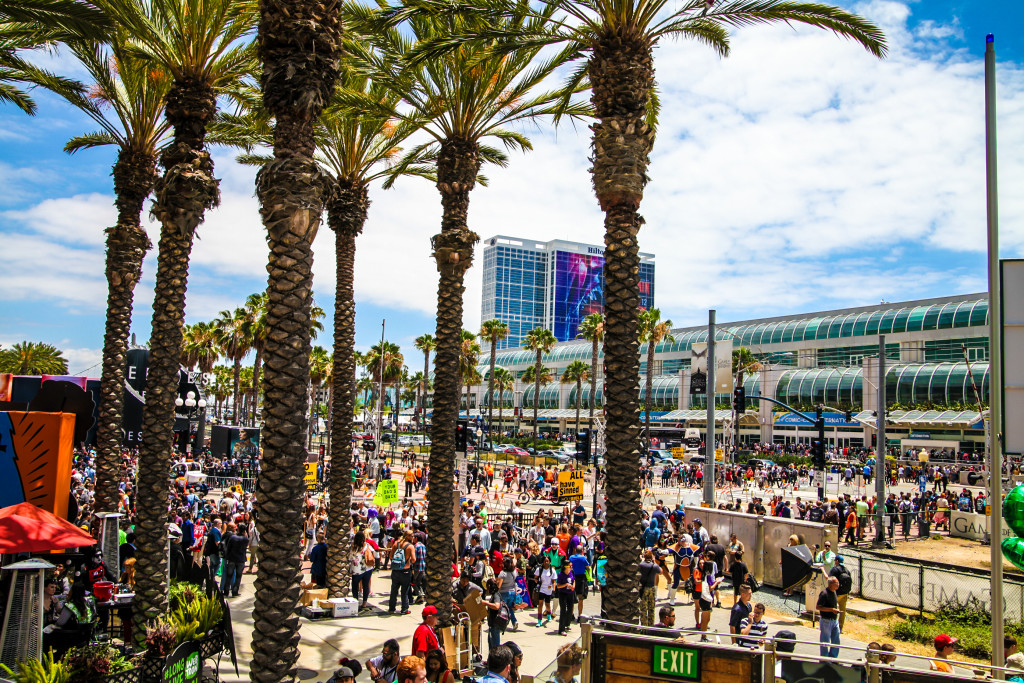 I'm a little bit of a closet nerd, and I've secretly always wanted to attend Comic-Con in San Diego — but I could never justify the cost.
Last summer, I ended up planning a trip to San Diego during the middle of Comic-Con, less than 2 weeks before the convention started. It was a little tricky– but in the end, I spent less than $500 on travel and accommodation. Since my trip was so last minute, I was unable to purchase a badge, but I still loved roaming the streets and absorbing the atmosphere.
If you're looking to go to Comic-Con without spending thousands on airfare and accommodation, here are a few easy tips.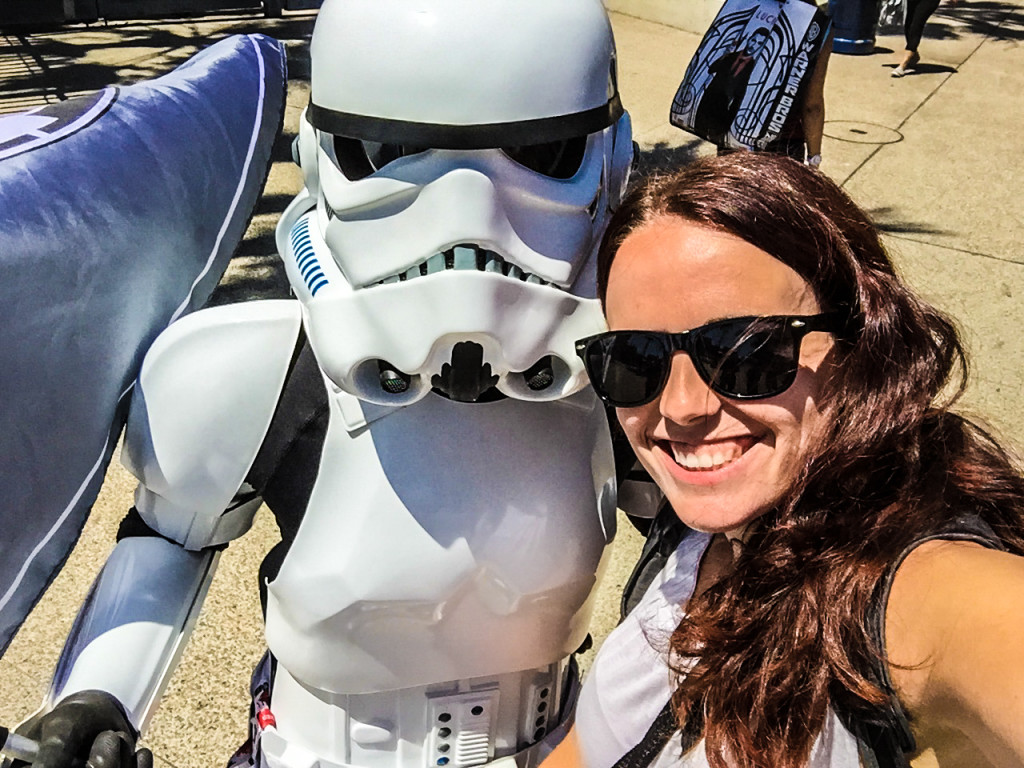 Fly for EXTREMELY cheap by signing up for an airline rewards credit card.
We're still far out enough from Comic-Con where you have time to sign up for an airline credit card, meet the spending requirement, and use the mileage benefits to purchase your ticket.
How to meet the required spend? Easy. Pay all monthly expenses with your new credit card. Cell phone, cable/internet, electric, car insurance, health insurance, gasoline, groceries, etc — you should be able to hit the the spending limit in less than two months. Southwest is currently offering two promotional deals: Spend $1000 and receive 25,000 bonus miles, or spend $2000 and receive 50,000 miles.
Cost: $69 OR $99 annual credit card fee + $5 fee to cash in miles with Southwest.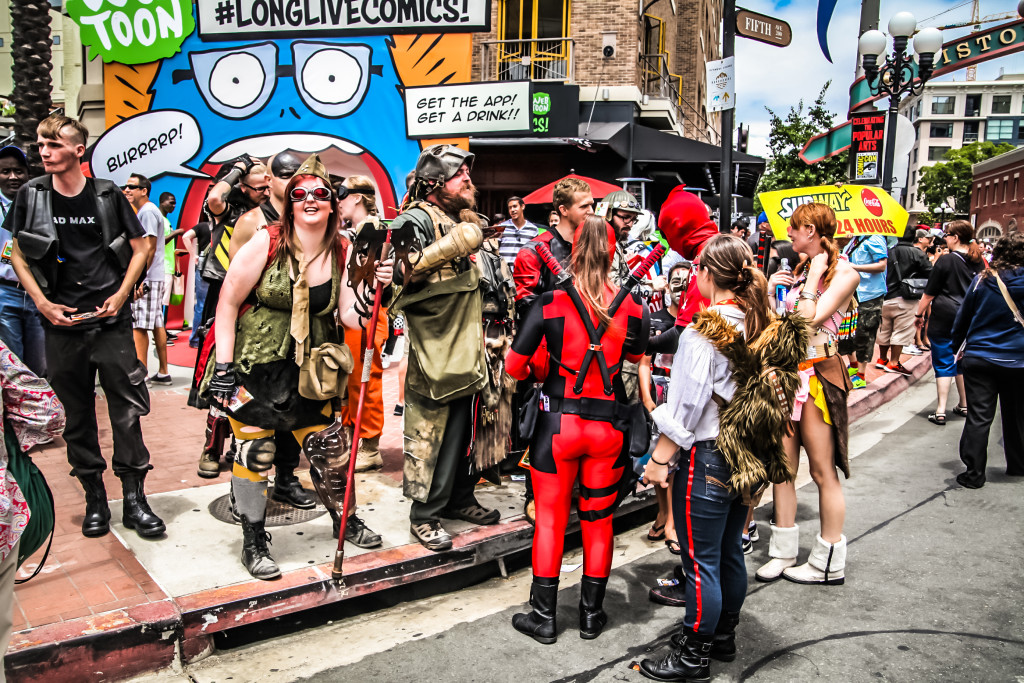 Fly into Los Angeles (not San Diego).
I despise LAX with the fire of a thousand suns (if purgatory exists, LAX has to be it), but it can offer substantially lower airfare options than San Diego. And, if you use tip #1, it could mean cashing in fewer of your precious miles.
Additional Tip: If you do fly into LAX, drive to San Diego early in the morning or late at night. Traffic before Comic-Con on I-5 is a nightmare, or park in a town just north of San Diego and take the train in.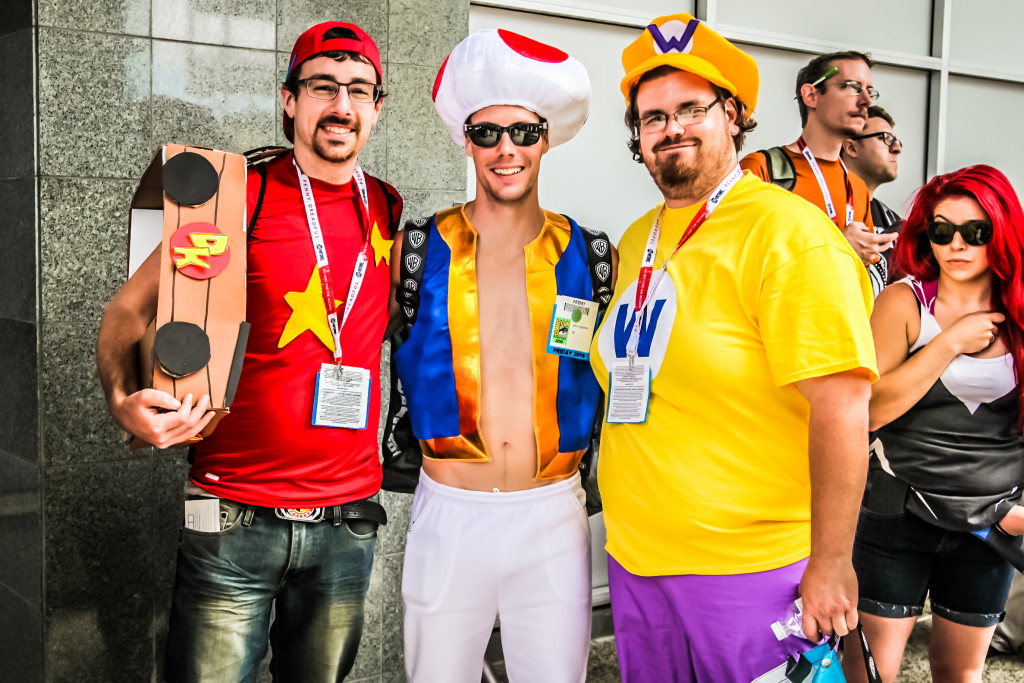 For car rentals and last-minute flights, use Priceline's name your own price tool.
For car rentals, like most people, I find pretty good deals through price comparison sites. For last minute flights, if I don't have any miles to spend, I look at current roundtrip flight prices via Kayak or Momondo, and then try to buy a ticket for 40% less using Priceline's Name Your Own Price tool. It requires extreme flexibility — the caveat is you can't choose your arrival or departure times, or airline– but I've saved a TON of money booking last minute travel.
If naming your own price makes you nervous, Travelocity has bare-bones flight deals (don't expect them to be super cheap for Comic-Con week, though).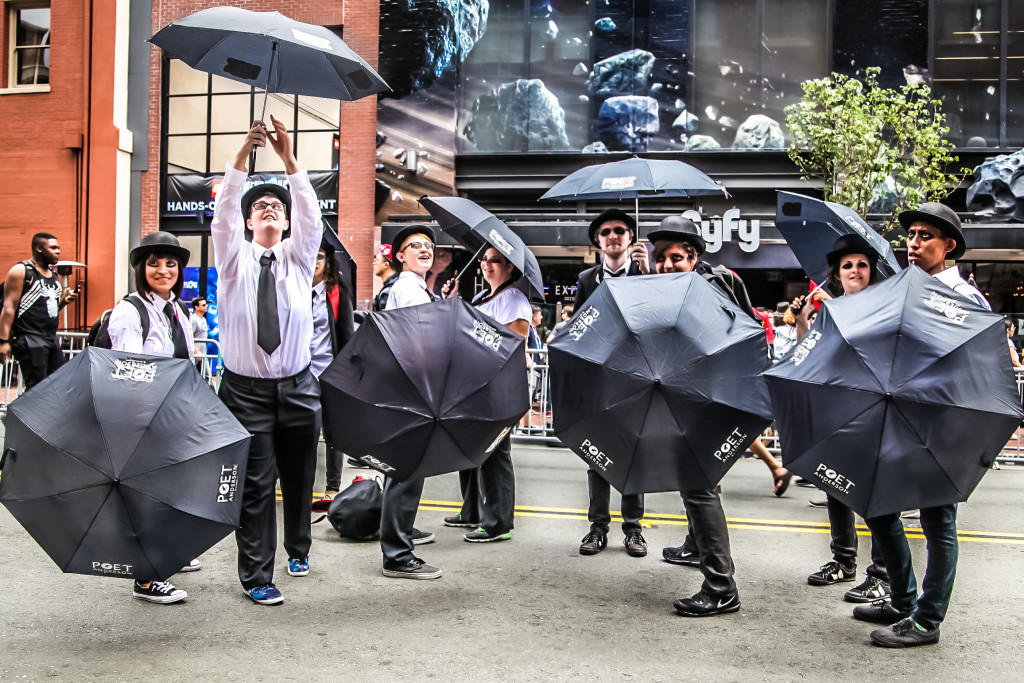 For affordable accommodation during Comic-Con, use airbnb.
Accommodation prices in San Diego during Comic-Con are among the highest they'll ever be throughout the year, especially if you wait until the last minute to book a room. Instead of a hotel, consider using airbnb (use this link to receive $35 off your first stay).
With airbnb, you can rent an entire house or apartment, or if you want to save even more money, you can rent a spare bedroom.
The earlier you book, the better selection you'll have. I was within two weeks of Comic-Con and couldn't find anything downtown, with the exception of a few people renting out the couch in their living room for $30/night (!).
If prices within the city are too high for your budget, consider looking at towns north of San Diego, which leads me to my next tip…
Stay north of San Diego.
There are several quaint little beach towns just north of San Diego that are accessible to downtown via train: Del Mar, Encinitas, Oceanside, and Carlsbad. For me, staying in one of these towns and taking the train directly into downtown was far more relaxing, especially since I didn't have to worry about driving downtown and pay for parking.
Cost: $30/night and up, depending on the type of digs you're after. A private bedroom can be as cheap as $30/night, renting a mini mansion can be $800/night or much more. Rides on the Coaster are around $10/round trip.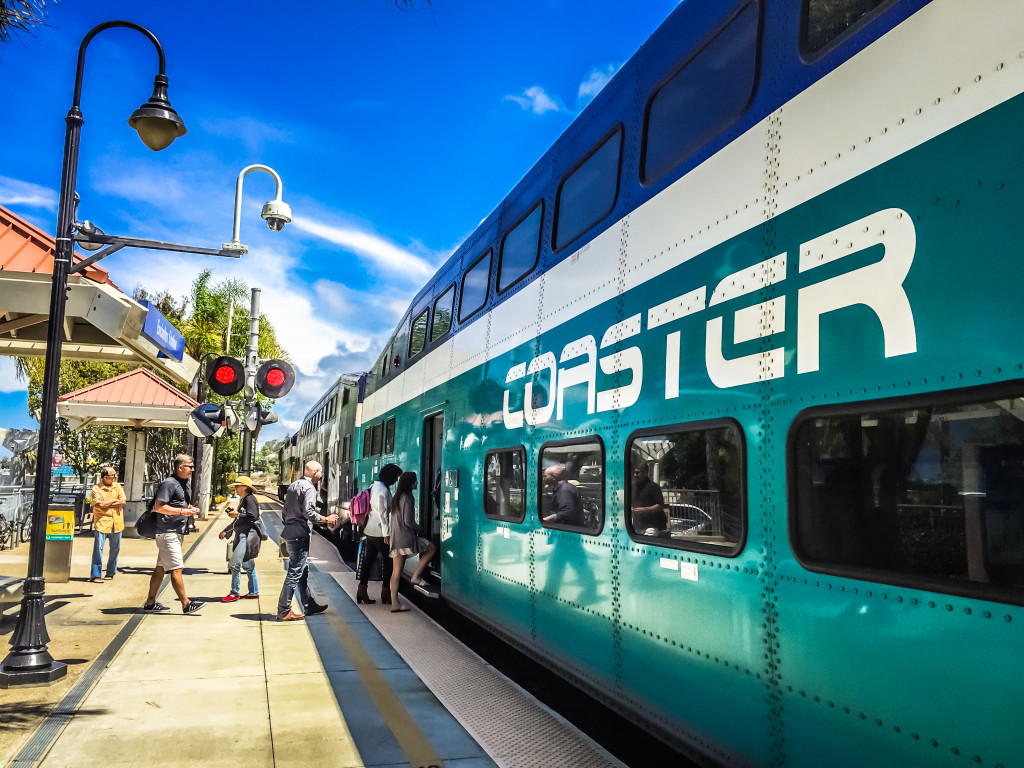 If you stay north of San Diego, take the train downtown.
The southbound traffic into San Diego on the 5 the day before Comic-Con is a NIGHTMARE. I have no idea where all of those cars ended up going — the majority of the streets in the Gaslamp Quarter are closed to pedestrians and Comic-Con goers. I'm sure the majority of people had to park miles away from the action, pay a fortune per day for it, and take a taxi.
The Coaster is the easiest way to get into San Diego during Comic-Con week. Once you're there, hop on a trolley to the convention center and join in the madness. All of the events surrounding Comic-Con are designed to navigate on foot, and if you need a ride somewhere, use Lyft or Uber for a cheap ride.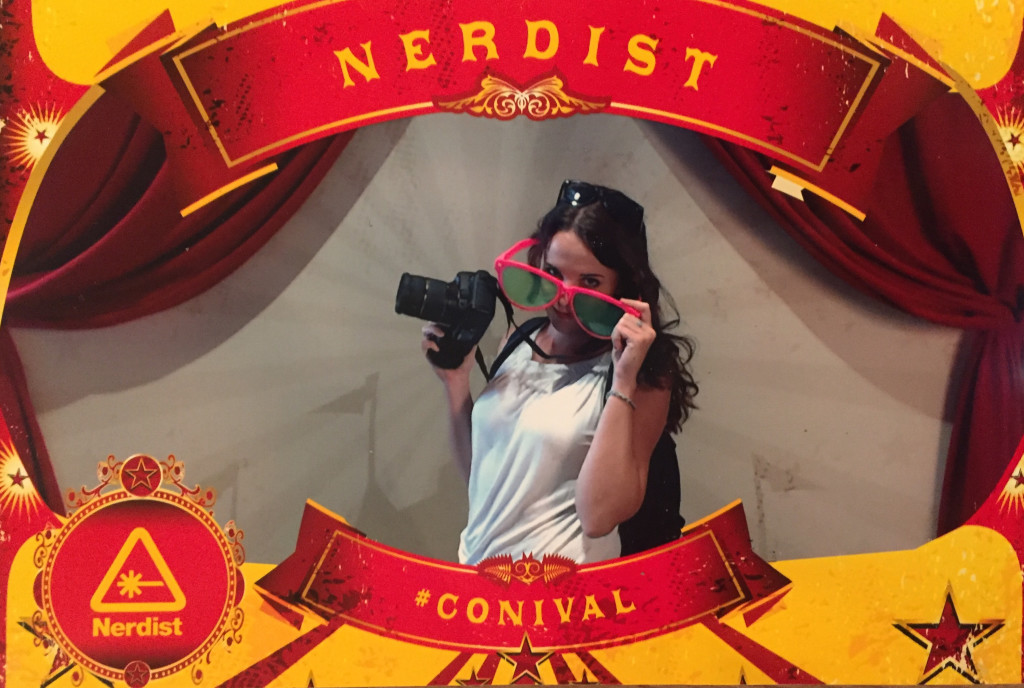 Hit up the free events.
There are a lot of free things to do at Comic-Con that don't require passes. I spent an entire afternoon strolling around downtown San Diego, taking photos, eating free samples, and taking advantage of free opportunities.  Here's an example of free activities during Comic-Con 2015.
Is there a way to get cheap Comic Con Badges? 
This will likely be the single biggest expense you'll have if you're going to Comic-Con, but hopefully the tips above will help you save enough money to justify the cost of those coveted badges and maybe snag an autograph or two. It's tricky to find out when badges go on sale — they'll give about a 48 hour heads up, so follow Comic-Con on Facebook, and Twitter, and follow the Toucan, the official blog.
Note: Also, be wary of scams. Do NOT buy "tickets" from a third party. Refer to the official comic-con FAQ for more info on how to purchase official badges.
Have you been to Comic-Con? Do you have any money saving tips?