I've traveled alone to some far-flung places, but for whatever reason, Mexico freaked me out. I wasn't even going to the border, I was going to the Yucatan Peninsula – the tourism hub! Maybe it's because years ago, my parents requested  that I never travel to Mexico? (Seriously. Fortunately, I think they forgot.)
In hindsight, it was ridiculous to have any fear. I blame the overly cautious and  paranoid American news media.
So, what is it like traveling alone in Mexico for one week?
First of all, here's a goofy video to illustrate.
I was never actually alone.
That's usually the case when you travel by yourself! I met great people because I was alone.
I'm especially grateful I joined my hostel buddies for a tour of Chichen Itza. I was very underwhelmed by the whole thing (if you've been anywhere with ancient ruins, they're probably better. Tulum's ruins are more easily accessible and just as interesting, in my opinion). Our camaraderie and propensity to goof off made it memorable. I would've been miserable alone — even our tour guide was so bored, he yawned the entire time!

People travel Mexico alone… a lot!
Mexico isn't any different from the rest of the world. People travel Mexico alone ALL THE TIME, and from all over: Australia, Brazil, Canada, the Netherlands were just a handful of countries represented at the places I stayed. The majority were solo travelers, too.
My trip was far shorter than most due to work obligations. Most solo travelers spend two weeks to several months in Mexico, and cover a lot more ground. I'd love to return and spend more time explore more of the Yucatan– such as Isla Holbox and Isla Mujeres.
And then there's Mexico City, the ruins of Teotihuacan, Puerto Escondido, Guanajuato, Sayulita… I'll be making return trips for years to come.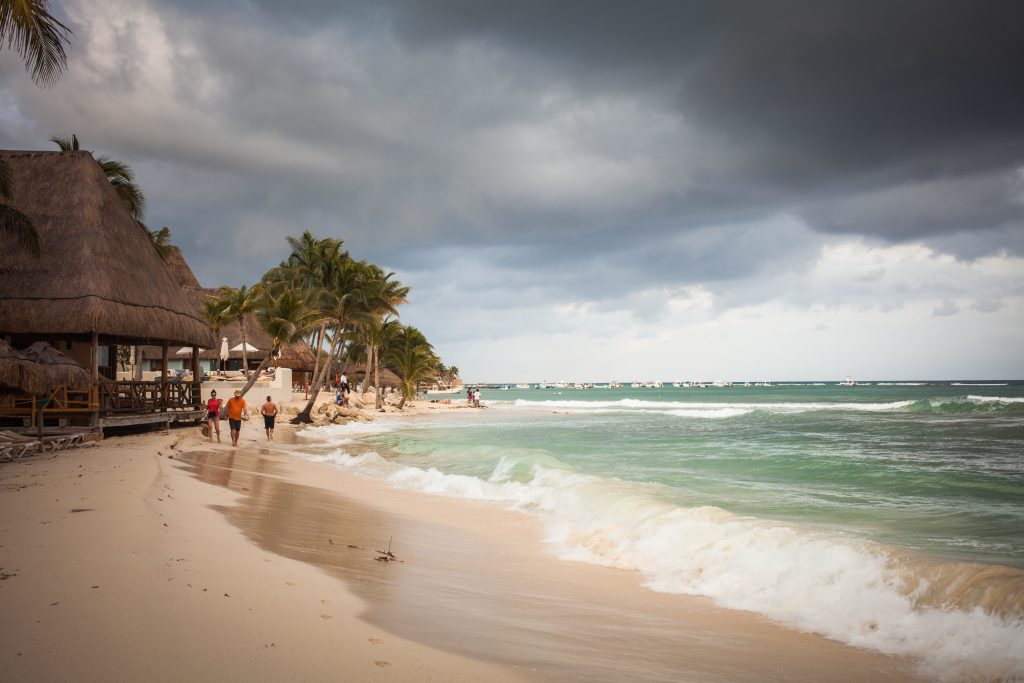 Where I Stayed
Playa del Carmen
I had an interesting time in PDC: Despite being a popular tourist spot, Playa del Carmen was without running water for two of the three nights I was there. If you were on the main street of the city that caters to tourists, you weren't affected, but I stayed in a hostel on the edge of the local neighborhood, and it WAS a problem. We couldn't take showers. The staff managed to fill the toilet with rain water so that we (all six of us in the dorm) could flush twice per day. I've peed in some dodgy places — a hole in the ground in Vietnam that I had to pay to use — but this was disgusting. And the humidity and lack of ventilation in the bathroom didn't help. Yuck. 
In the end, though, we survived and it makes for an entertaining story. I felt especially bad for the guy that flew all the way from Australia to arrive at our dorm room with an unflushed toilet and no running water!
This hostel I stayed in is now defunct (maybe due to the water issues?), but if I went back, I'd stay somewhere like The Yak. They organize lots of activities and seem to attract other solo travelers.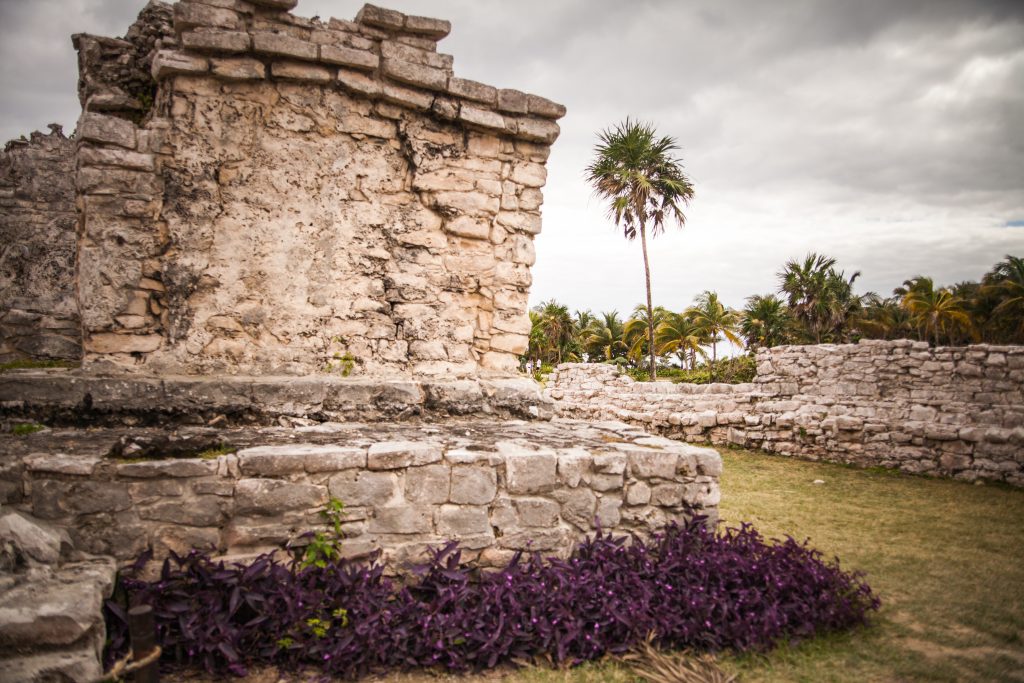 Tulum 
Ah, Tulum. It had running water! It's a good base for exploring the area: it's quieter than PDC, and a lot of backpackers stop here, making it a good place to meet other travelers. The main strip is fairly touristy and about a mile off the beach, but you can rent a bike to tour the ruins (my favorite part of my trip!) or get to the beach. The street that is along the beach is full of resorts and private beach access, but there are a few public access trails.
The real magic of Tulum can be found in the nearby cenotes. So other worldly!
I stayed at Hostel Sheck. It has a great vibe, mostly attributed to the open-air bar. It attracted a slightly younger crowd, but age is all relative when traveling, anyway. You're only as old as you act!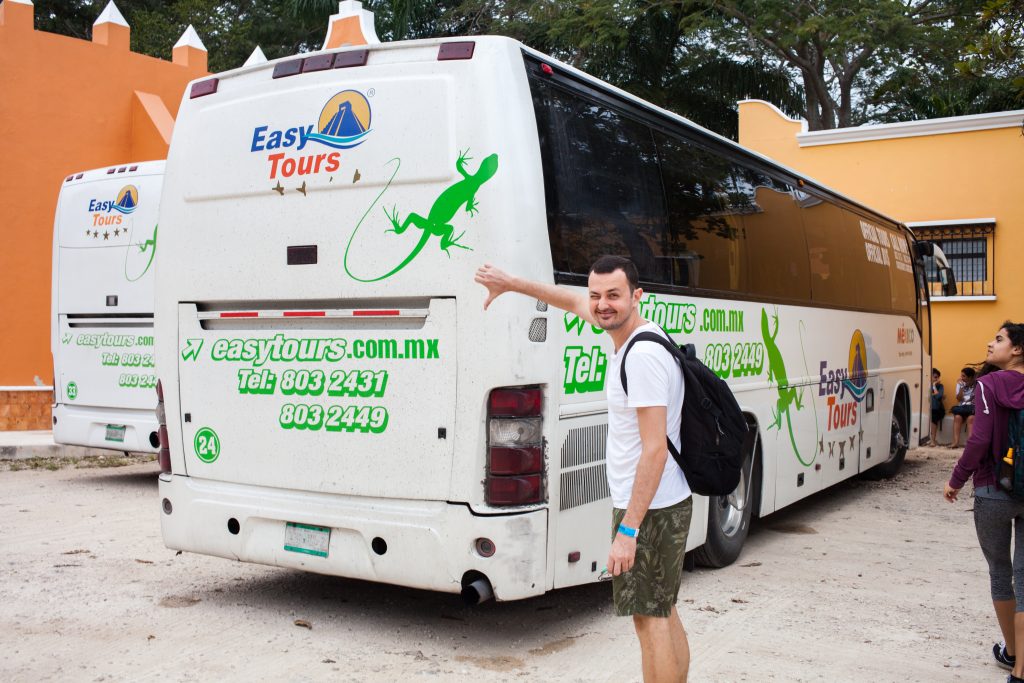 How Much It Costs to Travel Alone in Mexico
I found a last minute one-way flight on Delta for $170 and bought my return flight home using Southwest miles I'd earned with my credit card sign-up bonus.
For six nights in Mexico, I spent $550 total including flights, on the ground expenses, and travel insurance. $310 was spent on the day-to-day stuff, such as food, lodging, and activities, including a 24 hour bike rental, snorkeling in Akumal, and the wah-wah of a Chichen Itza tour (~$52).
This breaks down to $78/day, which is pretty pricey and not sustainable for a longer trip. But for a week-long adventure, I consider it a great value, as I would've spent $550 in accommodation at least for a week at any beach destination in the USA.
As always, though, cost really depends on how you like to travel. I prefer to travel cheaply as a personal challenge. You could do a different weeklong trip, stay in Cancun at a resort hotel, and spend three times as much.
Side note: If you're looking for a relaxing and romantic getaway with a private beach, I highly recommend Soliman Bay. There are some great beachfront bungalows for rent, and it's fairly inexpensive when compared with other beachfront locations around the world.
Goofy video shot primarily on the base model GoPro. I have since upgraded to the GoPro Session 5, will let you know how that goes…