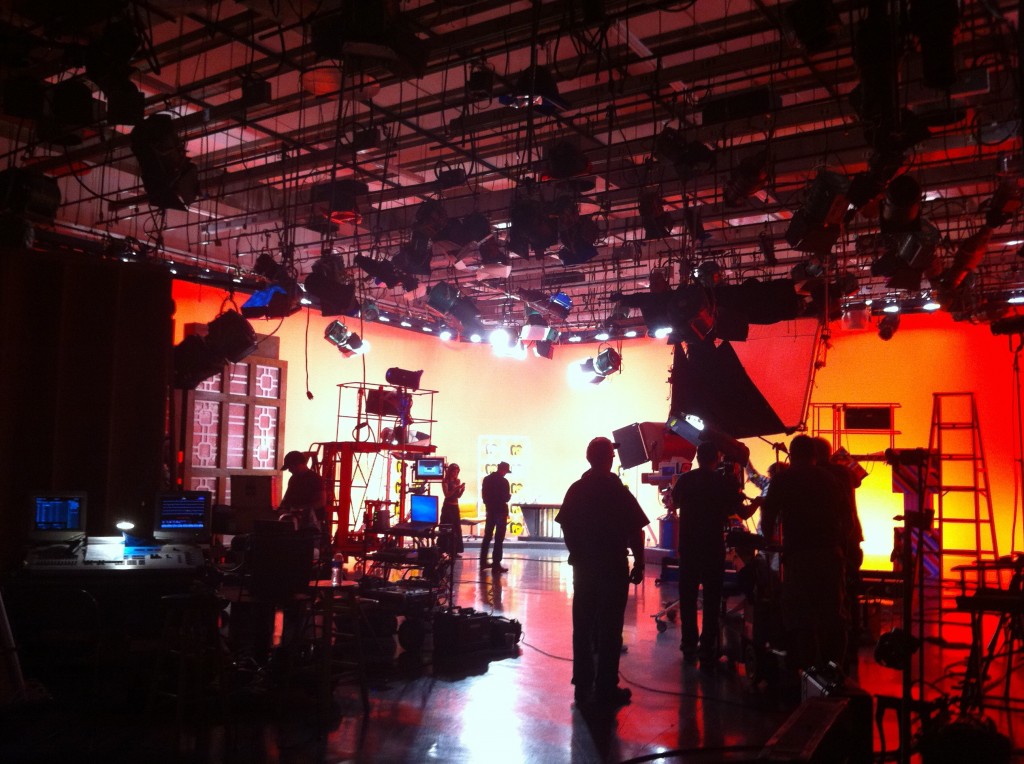 Today's question is from a reader about to graduate from high school and is looking for guidance on launching their career. They also are asking about a specific film program.
I'm a senior in high school and I've been looking into colleges that have film classes and degrees. I want to learn to write screenplays, produce, work the cameras, lighting, directing, etc. While looking at schools in Atlanta, Georgia, I found a school called Film Connection. They claim to be different in their approach to teaching their students and make interesting claims about what they have to offer for prospective students. I've read a few reviews that support Film Connection's claims, but they still come off as a little sketchy to me and my teacher who has been helping me look into school.

I would like to know what your advice would be in regards to what would be best for my career, what I should be looking for in a school in regards to what they have to offer in film, and if you believe it would be best for me to focus on getting a degree or getting on the job training. I'd also like to know your opinion on the school I mentioned, Film Connection, and whether you think it would be a good idea for me to further explore them as an option.
So many great questions here!
Firstly, let's tackle the Film Connection question. I've never heard of Film Connection, nor have I worked with any of their graduates (but that doesn't mean anything), so I took a look at their website. While they do have a few legitimate points, there were a couple of red flags for me:
They appear to be a "chain".  To me, this means they're focused on the quantity of students they can obtain instead of the quality of the education.
There are a myriad of ways to get into the film industry. No one school holds the key, and if that's one of their selling points, I would be wary.
It reminds me of music producers that charge parents money to turn their kid into a star. If only it were so easy as to drop a few thousand dollars on seminars and be guaranteed connections and a job upon graduation! Sadly, that's not the case.
I could be off base, but those are my first impressions. Go with your gut on this one!
Film Degree vs. On the Job Training
There are so many options for someone about to embark on their college adventure, there is not one right paththat will guarantee a career in television or film. To help answer your questions, I sought advice from my coworkers on how they found success:
What was your major?
Did it help you get into the film industry?
What advice would you give to someone about to enroll in college or film school?
"Music Education, Composition and Vocal Performance. No. Film schools offer more sizzle than steak."
–Jeff, gaffer.
"Mass Communications / TV Production. Yes, [it helped], via an internship. Try film school. You will learn the basics, and more importantly, a good film school gives you solid networking opportunities."
—Steve, sound recordist/audio mixer.
"Cinematic Arts (USC); [it helped] in the sense that the school granted respect. Only go [to film school] under certain circumstances – if you won't go into debt; if you want to experiment with different departments, esp cinematography/directing; if you realize it almost certainly won't give you an advantage in the job market or teach you all (or even most) of what you need to know."
–-Julie, assistant director.
"My under grad was in PR and Mass media and my post graduate was in directing. I learned a lot in film school, but I learned the most by working on production with people who knew what they were doing. There are a lot of books you can read to subsidize any areas you may lack knowledge. With film, it's a lot about who you know and how hard you are willing to work. Have a good attitude, work hard, and learn at every turn. Do it without loans if you can. Work film gigs and pay for college in cash."
–-Jason, director/DP/editor.
"I was a photography major. It helped me to understand lighting once I was IN the biz but didn't help me get in. I have talked to and heard a LOT of people that went to film school, then worked on a movie set as a PA or an intern say that they learned more in a week on set than film school taught them in 2 years. That's what THEY said….enough said!"
–Scott, electrician.
"I would tell any 18 year old to go to college with maybe a minor in film (if that's possible). Get an education. It can do you wonders! Any type of education. Working in film is a "hands on." Start at the bottom and work your way up. That way you'll find out where you want to go in film. [I've had] Thirty years of experience in this business."
–Stephanie, producer/casting director.
"Major: Communication / broadcast (radio). It helped me get into the industry but not because I had a degree. It helped in that I had access to gear and people who were happy to answer my questions and guide me. If it were me, I'd choose a four year school and make sure it's a well established accredited institution. Live on campus or in an apartment nearby and be there as much for the experience of college life as you are the education."
–Bill, director/producer/editor.
To summarize: Film school can provide some insight and opportunities, but nothing compares to on-the-job training.
What Should I Look For in a Film School?
I didn't attend film school, but my colleague Landon offered specific insight for this question:
"[I studied] marketing with a minor in film at Oklahoma University, then went to 1yr film school at Vancouver Film. It didn't open any doors for me, but it definitely helped me stay there once I was in! Look at Full Sail or Vancouver Film School if you like the technical stuff, look at university (film study) if you like writing & concepting."
—Landon, producer.
Also, look for accreditation and maybe a list of graduates currently working in the business and research their list of accomplishments on IMDB.
My Advice
I think you're on the right track looking at universities in Atlanta. They have a booming film community and that'll be a great place to learn about the business and launch a career. If it were me, I would look for a university in the Atlanta area, maybe one with a Communications or Television major. Get on a set as soon as possible.  The faster you do that, the sooner you'll know more about what direction you want to go in: cameras, lighting, producing, art department, etc — and if more technical knowledge is required, you can supplement your education by adding a class.
I didn't realize I wanted to pursue this career until midway through college. I ended up with a business degree and took supplemental TV/film classes for my electives. I interned my butt off my last year of college and in the months before graduation, I was getting permission to skip classes to work on film sets.
General money saving tip: One year of community college shouldn't be overlooked for general education classes. It can save tens of thousands of dollars on that first year. Just be sure to consult an admissions counselor to make sure the classes will transfer.
Finally: Be Determined.
As echoed by my peers: no degree guarantees a job. The one characteristic that everyone seems to possess in this business is an innate, almost indescribable dogged determination. Just as you need it to get into the business, and you also need it to survive the long hours, days, and weeks once in the business. (There are exceptions of course– if you're really good at networking, that can also get you a long way).
If you have the drive, common sense, and a good work ethic, you will succeed. There is no one right road to get there; everyone has their own story. Also, there are so many ways to make a buck in this industry– from working on blockbuster movies to television dramas to indie film to reality to documentary to commercials to music videos–  that with tenacity and trial and error, you'll find the corner of the production calls your name.
Best of luck!