Hattiesburg is high on my list for most frequented destinations, if only because it's where Gunner lives. If you haven't been that way, summertime in the deep south is sweltering. The humidity is oppressive, only giving way occasionally in the form of an afternoon thunderstorm. It doesn't take long for me to begin yearning for the Gulf and a cool ocean breeze in the midst of these conditions.
A Day Trip to Ship Island
Gunner presented me with a great day trip  idea to one of Mississippi's barrier islands: West Ship Island, Mississippi. Blindly agreeing without doing any research (and also excited to go on a trip someone else had planned), I was expecting the standard American beach with a little built up touristy-ness, kinda like Atlantic Beach, or perhaps Destin — and I was presently surprised by Ship Island's ruggedness.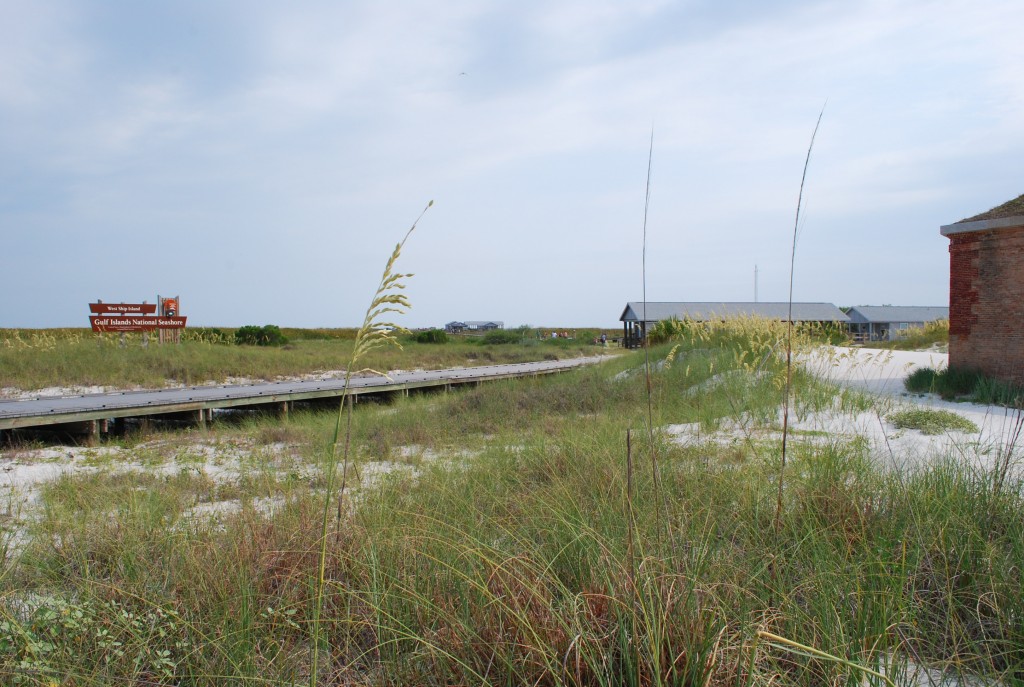 About Ship Island
There aren't any accommodations on Ship Island – for the mass populous, anyway. However, there are bathrooms and showers, and full snack bar outfitted with air conditioning and alcoholic beverages. (Traveler Be Warned: The "margarita" comes in a can!)
Ship Island's charm exists in its sole purpose: to be a barrier island. It isn't built up like Myrtle Beach or the Outer Banks, but it isn't meant to entertain for longer than a day. Even after 6 hours, I realized that amenities aren't really missed here. People come to Ship Island to relax and stare at the Gulf.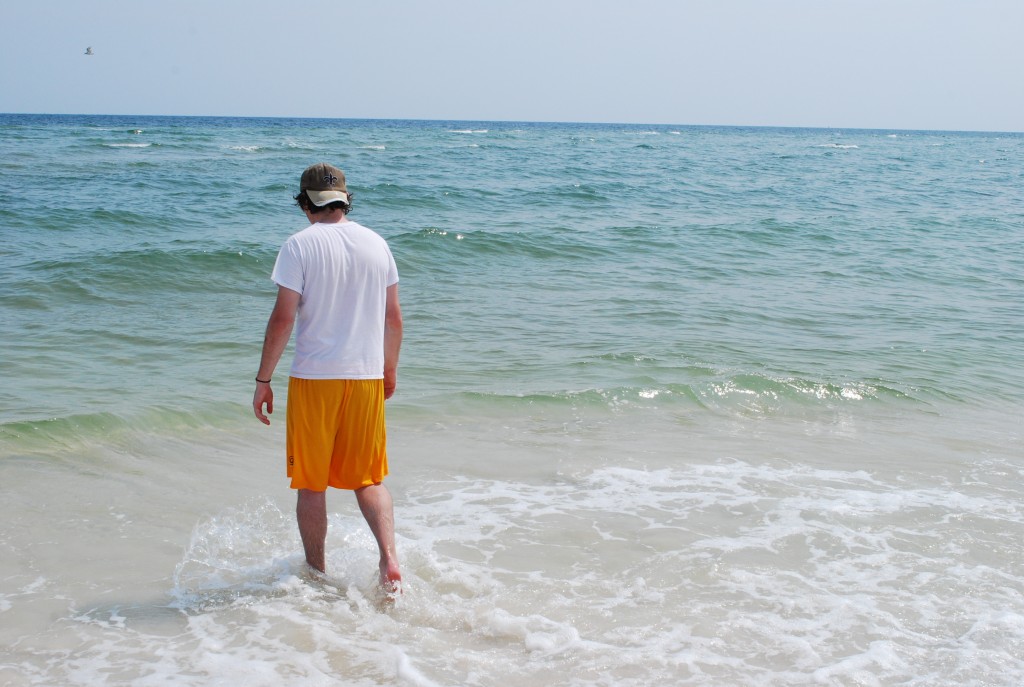 While I loved having a rough, undeveloped beach close at hand and still enjoying the conveniences of indoor plumbing – there were man-made conveniences that I found to be an eyesore: the dreaded blue beach chairs and beach umbrellas. But I get it's provided in an effort to make a day trip to Ship Island an easier trip for folks and to cut down on the overall amount of crap people bring, plus make a little additional income. (Umbrellas and chairs are available for full and half day rentals, by the way. We just brought towels and laid on the beach and ended up getting a lovely sunburn – we're so old school.)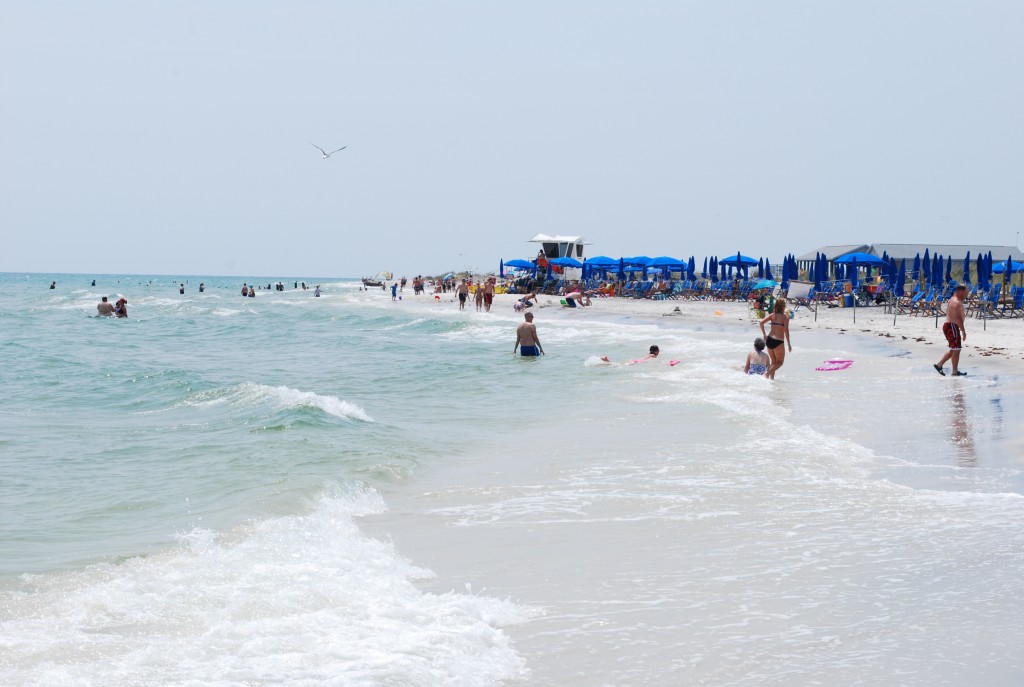 It does cut down on the natural rustic charm of the island, but the chairs don't go on forever. Walk past them for a quiet part of the beach all to yourself.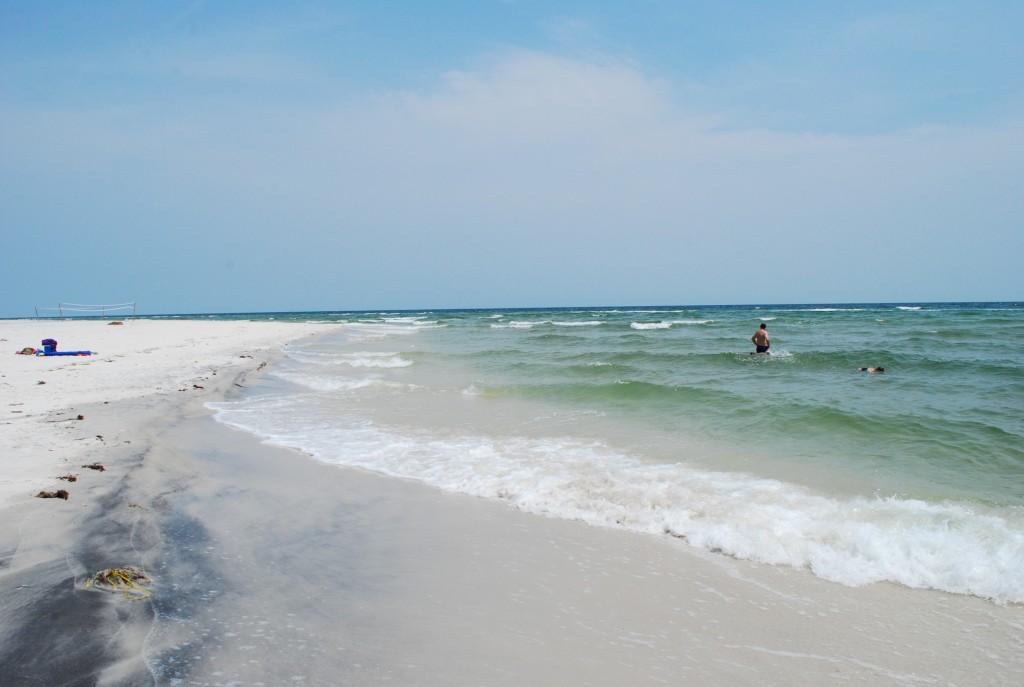 The Aquatic Wildlife
My goodness, I'd never seen a more active ecosystem at any other beach! I'm not sure if it's due to Ship Island's position in the warm Gulf, or the limited amount of disruption from humans – but there were SO MANY hermit crabs hanging out right where the waves were breaking. A little further out into the water (and you can walk forever, the water is only waist-deep for probably a good tenth of a mile), and there were massive stingrays, travelling in packs of two or three! They're mostly harmless, I think?, but due to the bad press they got with the Crocodile Hunter awhile back, no one was exactly cuddling with them to pose for a picture, either. I myself got spooked and ran out of the water a few times.
The History of Ship Island
If you want a break from the beach and a brief lesson in history, Fort Massachusetts is on the south side of the island (you'll walk right past it when you first arrive). Admission is free, and they offer guided tours at once or twice per day.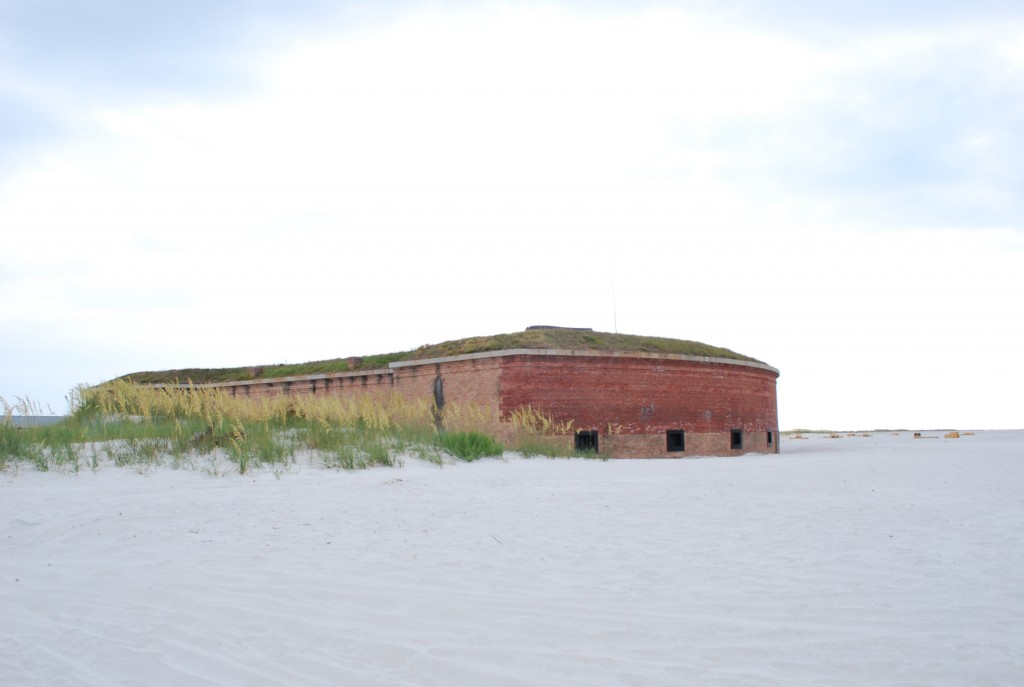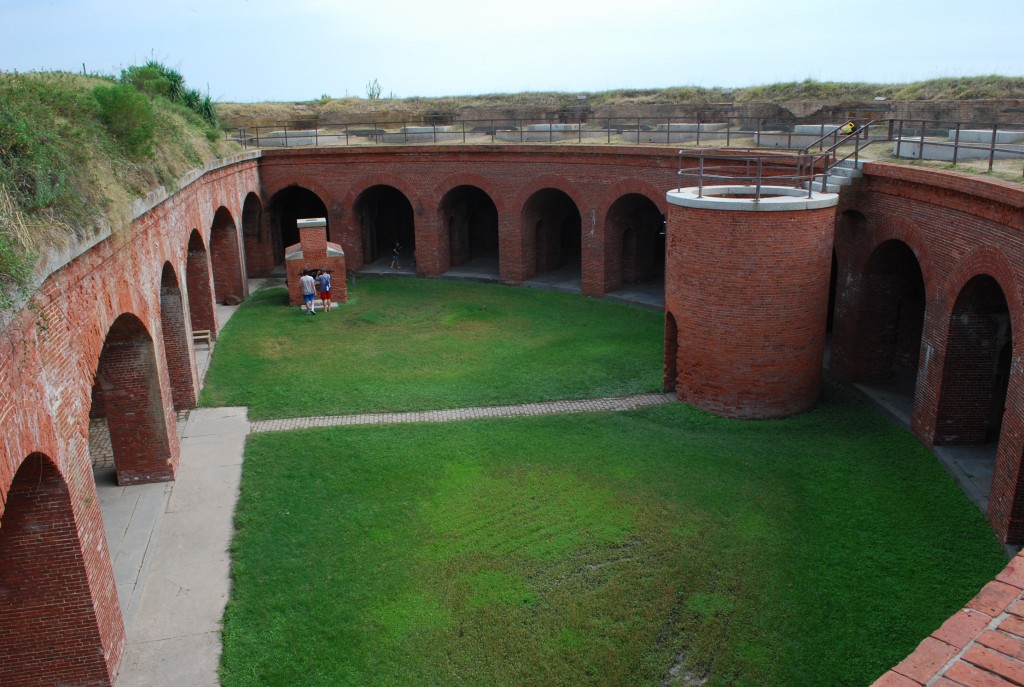 Other Things to Note
Ship Island is a great place to go if you're looking for a nice day trip from Hattiesburg, Gulfport, Biloxi, or even New Orleans. I wouldn't go hundreds of miles outside of my way to visit Ship Island, unless you've got a thing for barrier islands. The only grievance I had with Ship Island (aside from the canned margaritas) were the tiny mosquitoes that hung out in the more rugged parts of the island and were pretty merciless at the start and end of the day. But, it isn't anything a little bug spray can't fix.
How to Get to Ship Island
If you don't have a canoe or yacht at your disposal, Ship Island Excursions has a monopoly on ferrying folks out to the Island, and prices are about $27 per person roundtrip. Check their website for departure times as it varies throughout the year- and they sometimes offer discounted rates when purchasing online.