I occasionally get emails seeking advice about the film industry.  I'm by no means an expert — there is SO MUCH to learn in this industry and I'm still (somewhat) of a young'un myself! I will do my best to answer these questions, and if I'm not sure, I will seek for input from my more experienced cohorts and mentors and learn something too.
So, for the maiden voyage — here's the first question:
I am a recent college graduate with a bachelors degree in speech therapy. I've always wanted to work in this field of work, but when i began the program I chickened out because I thought I would be unable to find a job, thus the reason i changed my major! But now I regret it so much and now I know this is what I want to do! Is it possible to obtain a job as a PA and be able to move up the ladder without a tv/film degree??
Congratulations on your graduation!
As a gal with a business degree, I can answer this in a heartbeat: You absolutely do NOT need a film degree to make it in this business.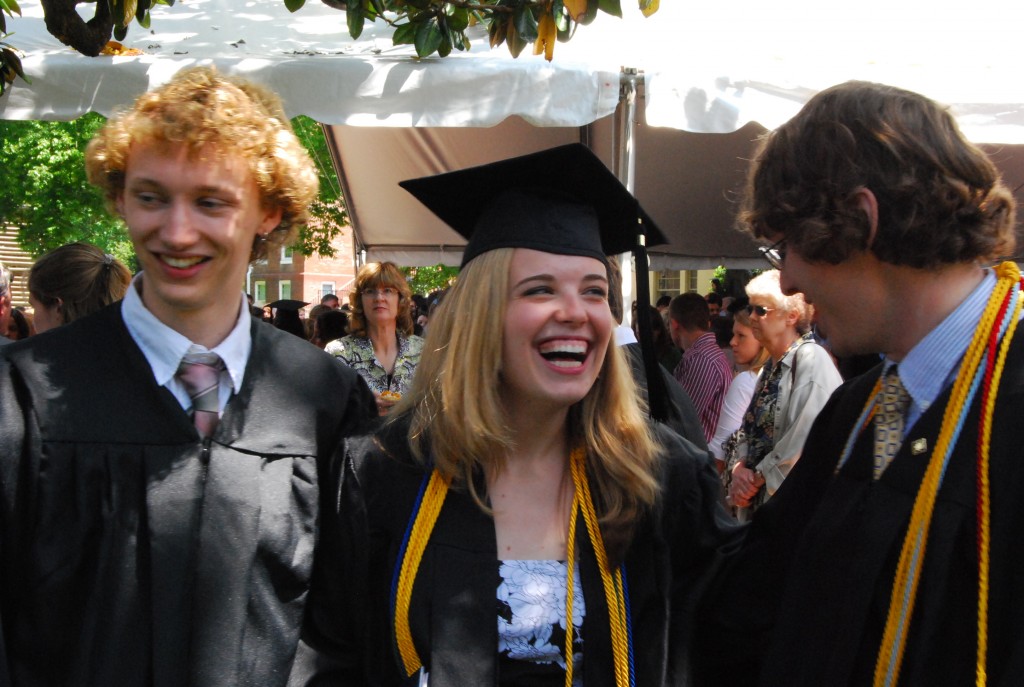 People in tv/film come from all walks of life. Sure, you've got the die-hard movie buffs that lived, ate, and breathed film since they were kids — but there are equally as many people that got into the business without the "proper" degree.
If you've read this blog for awhile, you know I enjoy teasing egotistical film school graduates, but there are advantages to film school. You learn a lot about theory, proper filming techniques; you have access to gear, access to cameras, and you get to stretch your creative muscles. You also get a jumpstart on networking, as there will probably be a few people you meet in film school that will cross your path for the rest of your career.
But, I'm a firm believer that being on a real, non-film school set is the best way to learn — and it's a heck of a lot cheaper. There's practical aspects of a film set that are missed in film school.
A degree in speech therapy is NOT a waste! The timing of this question couldn't be better. I'm currently working on a project with a therapist-turned-producer and she's had an extremely successful television career. In the stressful moments when the crew or cast gets a little disgruntled, having an empathetic producer holding the reigns is a godsend. She's a great motivator AND she gets the job gets done. Speech therapy is a little different, but I'm sure you could put your skills and compassion to use in a similar manner.
Another perk to having a degree from an entirely different field affords you a quick escape route should you decide to change careers, which is always a possibility when you work 70+ hours a week in an industry that loves to overrun your personal life!
Getting a Job Without a Film Degree
I recently wrote a post explaining how to get a job as a production assistant. The biggest tip: Be willing to work for free. Don't be fooled, there are a LOT of people vying for jobs in this industry, and budgets are constantly getting smaller. Line producers will constantly hire the experienced person over the person off the street. The best way to gain that much-needed experience is to just GET on a set, and the easiest way to achieve that is to offer your services at low cost: nothing.
I recently got an e-mail from someone who couldn't justify working for free without getting compensated a little, at least to cover the cost of gas. If you're asked to use your car to go on runs and make pickups, you should absolutely be compensated for mileage (around 55 cents per mile). However, few, if anyone, will pay you gas money just to drive your car from your house to set (unless set is REALLY far away). But do the math: Paying for a few tanks of gas to gain experience is a LOT cheaper in the end than the cost of a film degree.
Do you have a question you'd like to see answered? Send me a message!
.   .   .   .   .
If you liked this post, subscribe to receive updates and stories about the film industry – or subscribe to my normal feed which includes all of my adventures, including travel! 
Pin it!: