Recently, I've been thinking about gear I use on film sets that I couldn't live without. For years, I've had this page — a list of all of the gear I used and loved as a production assistant. I'm finally taking it one step further, by giving you an in-depth review of gear I'm particularly passionate about — what I consider to be "on set essentials".
Confession time: I wear a hip bag at work… and I love it.
Before you think I've gone bonkers, let me explain. Hip bags, waist packs, fanny packs, bum bags, even a basic tool pouch — are INCREDIBLY useful for the demands of television and film sets. And so I don't lose all credibility, I'm not talking about the frumpy dad fanny pack (although I guess you could choose that style to be ironic).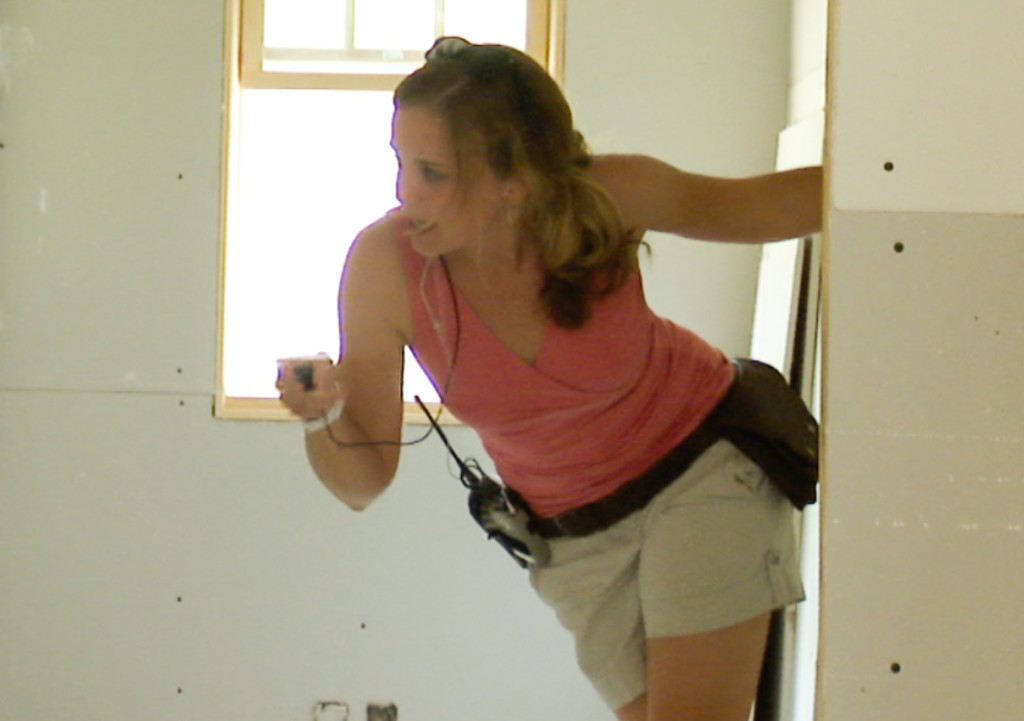 Why I Love It
I've used a leather hip bag – or leather hip belt with pouch, whatever you'd call it – for most of my production career. I originally bought it to replace my purse for my overseas adventures — but I quickly realized how practical it was for my daily on set life.
I'm constantly on the move and need a LOT of stuff within my reach at all times. My little bag contains my cell phone, call sheet/sides, leatherman, pens, notepad
, petty cash coin pouch, and most importantly, my external battery charger. (I also use the opposite side of the belt to clip my walkie and comtek.)
When I first started out, I was wearing cargo shorts — mostly to have enough pockets to hold all of the aforementioned crap. As a result, I was constantly tightening my belt to keep my shorts from falling down. As my career progressed, I wanted to dress a little nicer – so I ditched the cargo shorts and embraced the hip bag.
Plus, I feel like a badass while wearing it.
Who Uses a Hip Bag?
Almost every department will carry some sort of bag or pouch on their person — but the type and amount of gear you'll need to carry will dictate the size and style.
In my experience, these leather and canvas bags are most commonly worn by production assistants, assistant directors, story and field producers, associate producers, production coordinators, and occasionally art department.
Examples of the Leather Hip Bag
My go-to for the last five years has been a cleverly styled leather pouch with three zippered compartments and two pouches. It's held up pretty well under the duress of set life, and of all the hip bags in the world, it looks the least like the dorky Disney fanny pack and more like something Lara Croft or an assassin would wear.
There are TONS of different styles out there. Here's a glimpse: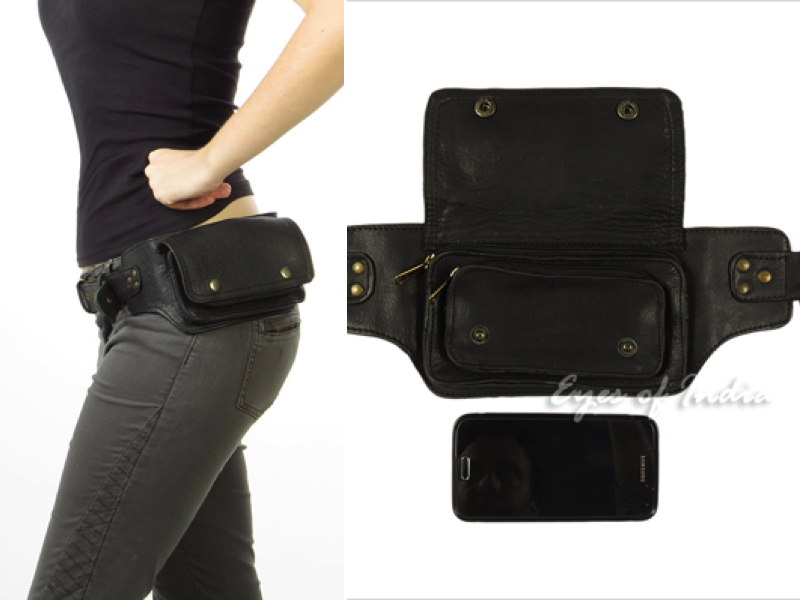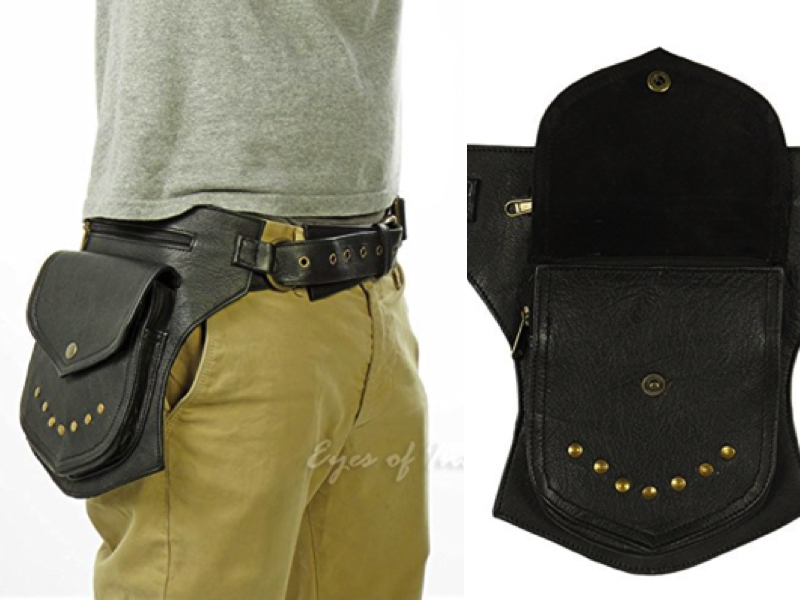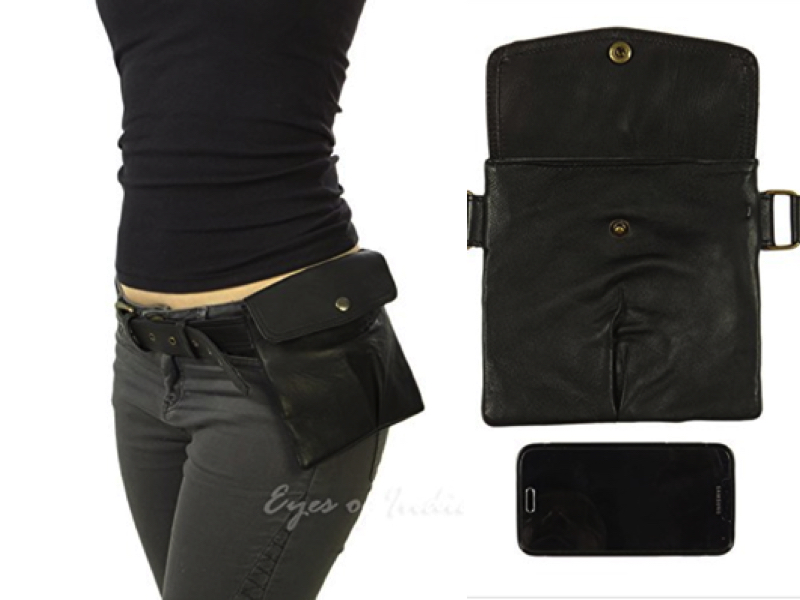 (If you're intrigued, you can browse more styles here and here.)
Canvas Hip Bags
For something a little less flashy, Baosha makes a Canvas Hip Bag with leather accents
 for $20. (Note: I'm not sure how well these will fit if you're a lady — read the measurements before purchasing!)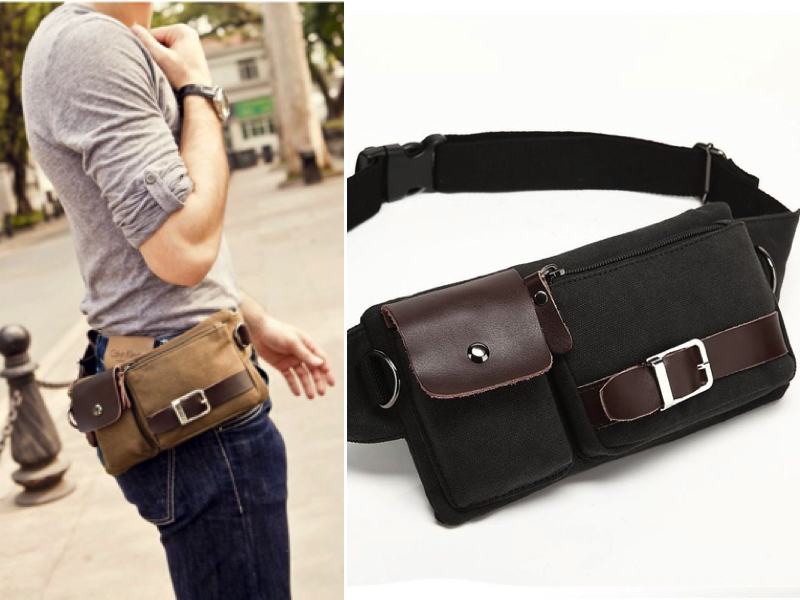 Hip Bags and Pouches for Other Departments
If you're thinking of joining the camera department, most of these aren't going to be large enough to suit your needs. You'll need to be able to carry a maglite, canned air, dry erase marker, and tape, just for starters! Check out something along the lines of a Cinebags AC Pouch
.
If you're interested in working in the wardrobe or hair/makeup departments, then a makeup tool belt or a scissor pouch would be more common.
Where Can I Buy One Like Yours?
I bought mine from a little Australian company called Happy Cow, but they've almost doubled their prices since. I still love the little bag, but I wouldn't pay $112 for it — $60 is far more reasonable.
Etsy has TONS of beautiful, handmade options that are truly unique. If I was in the market again, that's where I'd begin my search.
Pin it!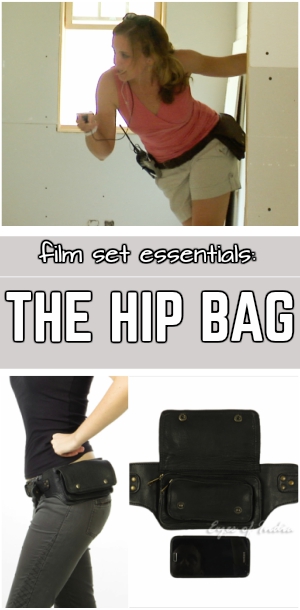 This post contains affiliate links – which means this site earns a small commission on any purchases made without costing you anything extra. It allows me to keep NGHW up and running as a free resource to you!