Beginning in Rio de Janeiro, Brazil and departing from Buenos Aires, Argentina is a common route tread by travelers, and it's a fairly manageable itinerary if you have 14-16 days. Personally, I wish I'd had an extra week (at least) to explore Uruguay a little more, but if two weeks is all you can get, it's better to take it than not…and I did!
Rio de Janeiro: 4 days
Four days in Rio will give you just enough time to take in the sights, and get a little bit of a feel for the city.  You can check out Sugar Loaf Mountain, Ipanema Beach, Copacabana, Lapa (for nightlife), and, you must must eat Brazilian barbecue. (Carretão is a good, relatively inexpensive Brazilian barbecue chain). And then, of course, there's the Cristo Redentor.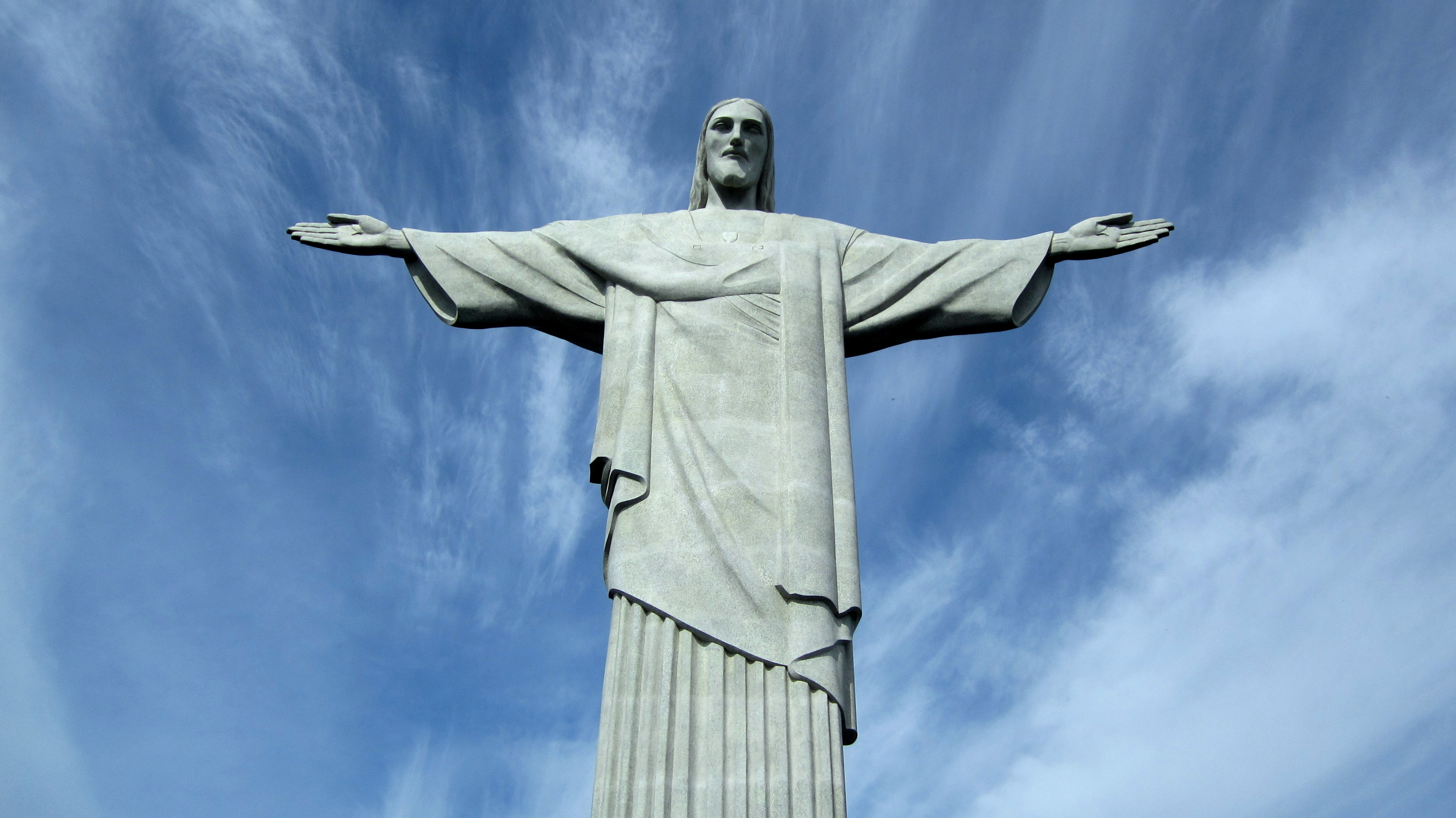 Rio de Janeiro Tourist Tip: If you're going to see Christ the Redeemer up close, especially in high tourist season, go as early as you can – which is 8AM.
There are two reasons for doing this:
1. The line to take the train up to the Redeemer is a LOT shorter, if nonexistent. Since the statue is at the very top of Corcovado mountain, tourist access is only achieved by sending trolley cars up the mountain – a journey that takes about 20 minutes, and seating on these trains is limited. When you buy a ticket, you're given a ticket for the train's next departure time, which can be backed up for 2 hours or longer if you wait to go later in the day.
2. Jesus' head is shrouded in clouds and smog by noon. If you wait too long, you won't be able to get a good picture of/with Jesus, since his head will likely disappear into the afternoon clouds that roll through on a daily basis (in summertime, at least).
Where We Stayed:
 We rented a flat two blocks off Copacabana Beach, which was a perfect central location to several of Rio's neighborhoods and the perfect spot for New Year's Eve. Try 
airbnb
 to find similar flats.
Getting From Rio de Janeiro to Iguazu Falls: 1 day
Flying directly from Rio de Janeiro to Puerto Iguazú, Argentina isn't a cheap flight, as it's an international flight. It's less expensive to either take a bus or fly domestically from Rio to Foz do Iguaçu, and then crossing the land border into Puerto Iguazú, Argentina.
A note about buying domestic flights in Brazil: Without a CPF ID number (Brazilian ID number), you'll have a heck of a time trying to book a fairly priced domestic flight within Brazil. I ended up having to get my Brazilian friend to buy the ticket, and then pay her back – but internet research tells me it can be done. Not saying it's easy.
Taking a bus is the more budget-friendly option, and it'll take you right across the Argentina border to Iguazu Falls…but it does take 22 hours. If you've got the time, try the Argentinian bus line Crucero Del Norte. They run the route from Rio de Janeiro to Puerto Iguazú a few times per day.
Iguazu Falls: 2 days
It's majestic. It's breathtaking. It's absolutely worth a stop if you find yourself in South America.
There are two different sides to the Falls: the Brazilian side, and the Argentinian side. If you have the time, you should devote one day to each side of the Falls. If you only have one full day to explore – I highly recommend the Argentinian side. From the Brazilian side, you get a much more spectacular view of Argentina's falls, but from the Argentina side, there are several more trails and opportunities to get up close – even right on top of the Falls, a la the Devil's Throat.
Getting From Iguazu Falls to Buenos Aires – 1 day
Again, you can fly directly, or you can take the bus. The flight costs around $230USD, and LAN is the more respectable airline over Aerolinas Argentinas.
The bus ride is about 18 hours, but is fairly inexpensive at around $50 one way.
Buenos Aires: 4 days
Four full days in Buenos Aires will give you time to explore the various neighborhoods, learn to tango, do some shopping in Palermo, dodge the sketchiness and achieve a tourist photo of La Boca, and enjoy feasting on the famed Argentinian beef and wine. Buenos Aires is a beautiful city to traipse around – it's easy to see where it got it's nickname as the Paris of the South.  A stroll through the Recoleta cemetery is also a must.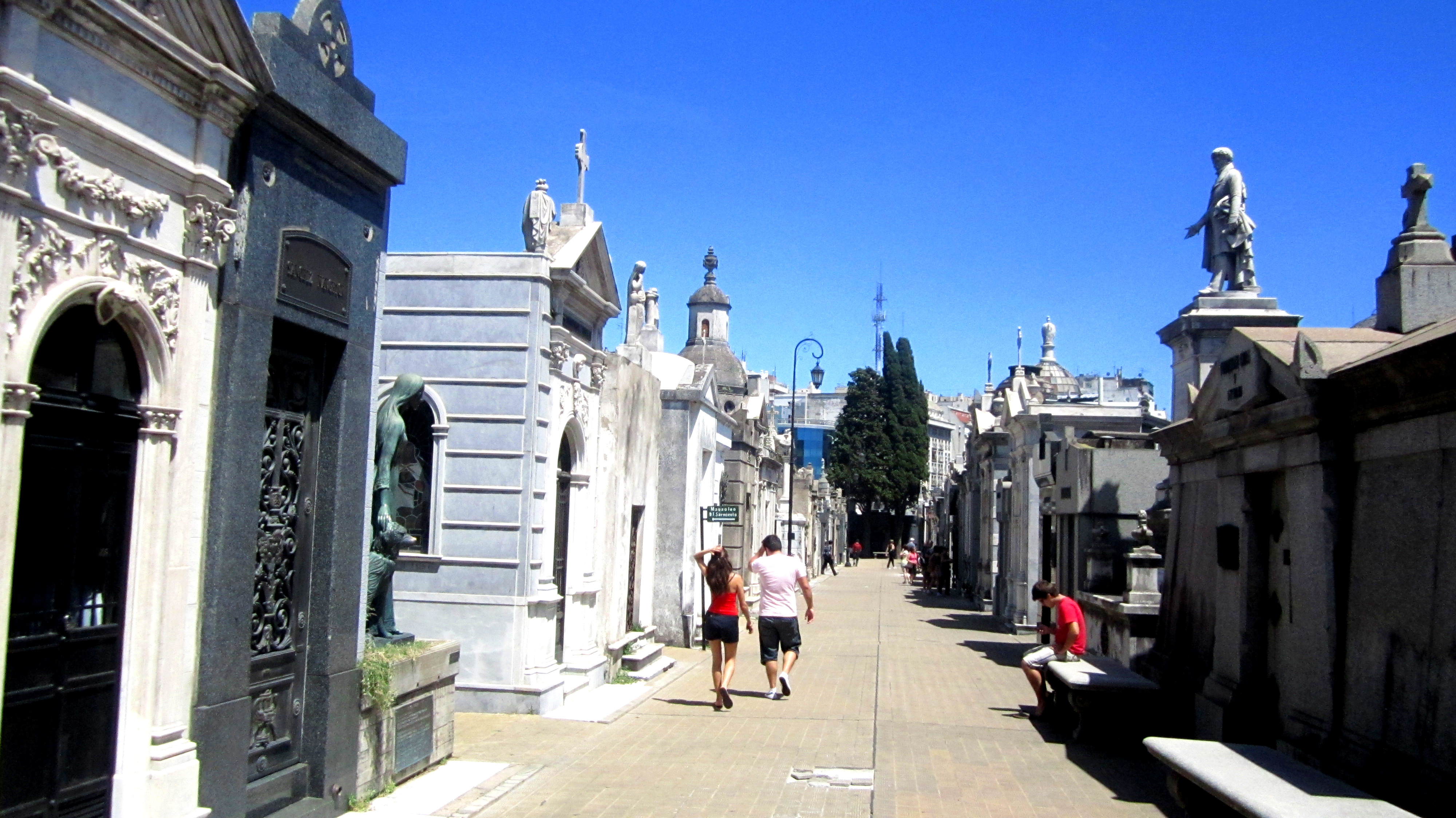 Generally, everyone loves Buenos Aires, but.. 3 full days would've been enough for me. When I walked through Congreso Plaza at sunset on my first day, I fell in love hard and fast – but after that, nothing else about the city electrified me. In fact, the highlight of my time in BsAs was when I took a day trip across the river to Uruguay.
Where I Stayed:
Hostel Estoril
 – Good central location and amazing views from the rooftop terrace. I much preferred the 4-bed dorm over the 8-bed.
Uruguay: 1-2 days
Across the Rio de la Plata from Buenos Aires is Colonia del Sacremento, Uruguay. Prior to my trip, I read several reviews on spending a day in Colonia, and a lot of people said to give it a miss, saying it was boring when compared with Buenos Aires. However, I was eager to add a sleeper country to my list (who goes to Uruguay?) – and I  knew there'd be an adventure in it somewhere (as it turned out, my instincts were correct).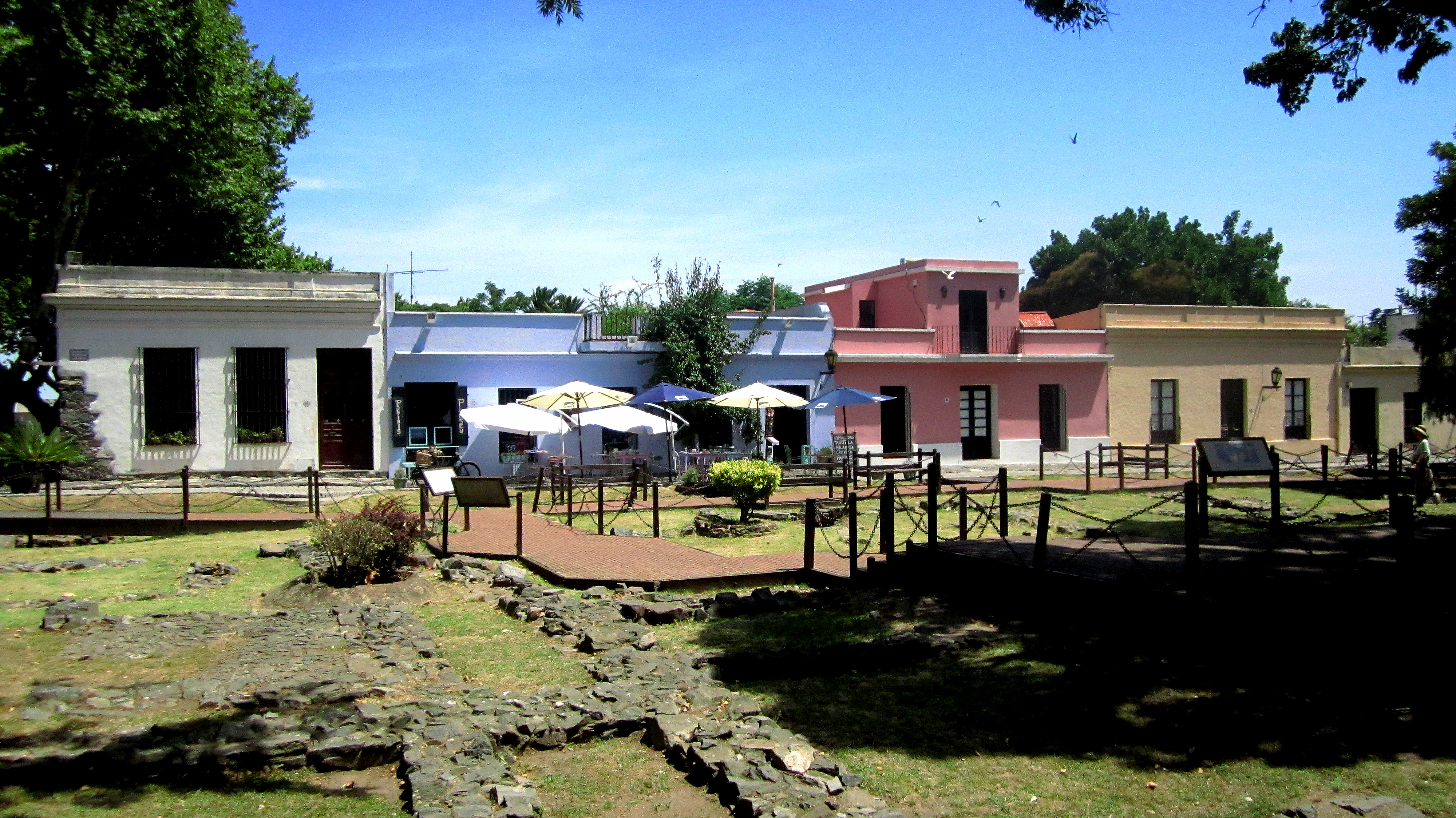 I'm so glad I went. Colonia is rustic South America, without the cosmopolitan glitter that dazzles tourists. I can see why some would find it boring when contrasted with the vibrant flourish of Buenos Aires. Colonia's tiny, and there isn't much to do that would take longer than an afternoon. There's something about having the ability to hang out, have a beer, absorb the local atmosphere, and people-watch. I got the feeling that life was simpler, richer, more authentic in Uruguay (plus, you've got to respect a President that refuses to live in a mansion and donates 90% of his salary to charity). I'm not a city girl at heart, I'm a country girl – and I always find more joy in seeing a country through the villages, and passing through the fields. Though I was only there for an afternoon, Uruguay captured a part of my heart.

Summary
2 weeks through 3 countries is a little rushed, but it is doable. I came away feeling like I'd gotten a good taste of Latin America, a curiosity piqued that I hope to quench in future travels.
What do you think of my two week itinerary through Brazil, Argentina, and Uruguay? What would you do differently?